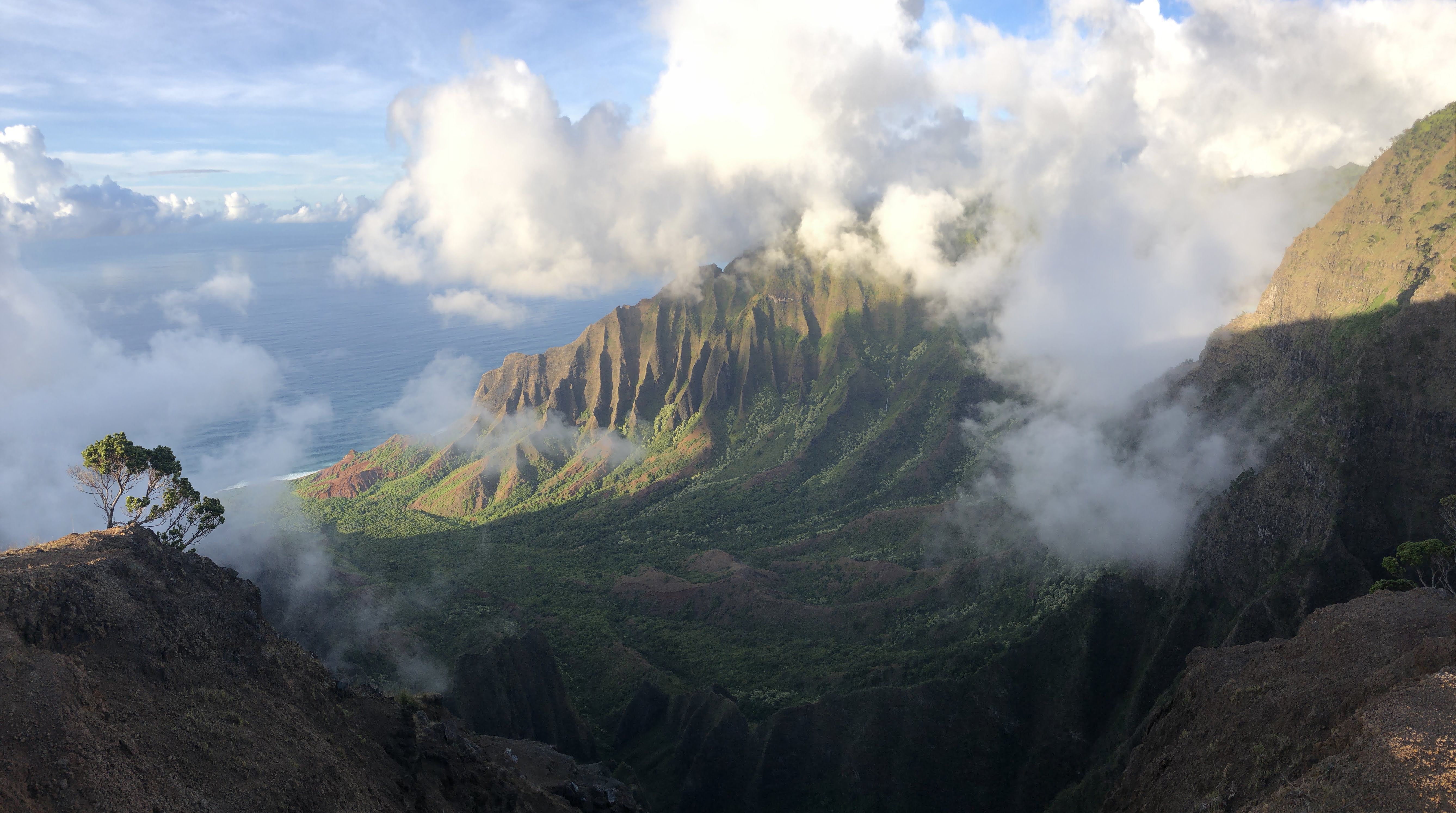 4.8
Outdoorsy member
Host since October 2019
---
---
77% response rate
Typically responds in less than 12 hours
About Julia A
Aloha! I'm Julia, a Kauai native, nature-lover and rainbow seeker. This magical place brings me so much joy - waterfalls, moonrises, flowers, sunrises, sunsets, and the ocean. All we need to do is show up and soak it up! Mahalo for taking a look at my van, honored to be a little part of your stay here <3.
4.8
Outdoorsy member
Host since October 2019
---
---
77% response rate
Typically responds in less than 12 hours
---
Memories made on trips with Julia A's RVs
---
Mariana V.
5•September 2022
Great experience in this van! Julia was great at communication and we felt that we had everything we needed. We were able to park easily in all parking spaces and felt that the car was safe and durable
Arthur C.
1•September 2022
We wouldn't recommend anyone renting from this owner, period. The owner really messed up our 3-day trip. She made us miss almost a worth of one full day in two days. When we landed in Kauai, we were told to pick up the van at Walmart parking lot. We went to Walmart via Lyft ride and we couldn't find the van. She kept saying the van was there so we looked again around for a long while and still couldn't find the van. She called the police then immediately said it was towed. She said the towing place was closed for the day and will not be open until 9AM the next day. On the next day, we waited and waited for her response till 11AM and told us that the towing place wouldn't release the van because it had to be her that picked up the van, not someone else. She said she's out of town for 1.5 months and she needed to cancel our booking! We decided to call the police to confirm if the van was, in fact, towed. Police said they confirmed they did not any records of the van being towed. She also had two different phone numbers - one area code located in Kauai and another one in Seattle, Washington. This really raised so many red flags. The owner really didn't care about us but herself. You would be grateful listening to this honest review and stay away from the heartless owner, who didn't care about the fact that we wasted a day worth because of her stupid mistake!
Super Kommunikation und ein echt toller Van. Perfekt um die Insel zu erkunden. Würden wir jederzeit gerne wieder buchen!
1 Photo submitted by Dominik S.
Manny Vanny was everything we needed for our Kauai adventure! Easy to drive, comfortable bed! Thank you!!
We loved Manny the van!!! It was exactly what we needed for our trip. And waking up to the sunrise was magical. Thank you sooo much!
Julia is an amazing person with good value! You wont have ANY trouble with her. Confy van and cute as hell :) I definitely recommand!
Had a great time camping in Kauai! The van was just what we needed for the trip.
Julia & her van were great! Julia was very easy to communicate with, very kind and the van was just as described. Having the van pick-up/drop-off near the airport was very convenient. The whole thing was seamless! The van was quite spacious, and very clean. It was the perfect home for my short trip to Kauai :)
2 Photos submitted by Ava B.
Anneroos B.
5•February 2022
We loved our trip with the Manny Vanny, the van is big and has everything u need for a nice road trip. Communication with Julia was excellent.
Julia was awesome, fast reply and super accommodating. The van is fantastic, it drives really well and doesn't take long to feel comfortable cruising the Kauai roads.
All in all everything with Manny Vanny was great! Julia is a very nice and polite person and when we had a Problem with Manny Vanny, she immediately helped us.
1 Photo submitted by Mario P.
Julia A canceled the booking 7 days before departure. This is an automated posting.
Julia's answer
Always want to be sure the van is safe for drivers! In this case, the van needed maintenance before being sent out again.
A huge van, after getting used to it, it was fun driving around. Julia even showed me the way around the car which was very helpful, as coming from Germany, I have never driven something that big. Big thank you for your friendly and always fast communication.
I don't think the RV was up to the standards that it was portrayed as. Keep in mind, I camped out of this all weekend, it could be different if you're sleeping in a house. Also keep in mind I have a van myself, and I didn't think it measure up.
The bed is an air mattress, it's pretty uncomfortable and small for one person. The bluetooth radio didn't work. The external battery and 12v fan listed lasts about 1-2 hours, and there was really no where to recharge the battery. Kauai is pretty hot and this van got stuffy quick. There was also an ant problem, I know it's not uncommon to have ants here, so I'm not sure if this was the van or just the island in general. Lastly, the owner will park the van at the airport overnight and not tell you that you have to pay the $30 fee the next day. And even after she said she would reimburse the money, she didn't.