2015Lance1985UltraLightWeight,HighEndTrailer
Enhanced clean
Outdoorsy guidelines
Your safety and health is key. This host has committed to a thorough cleaning regimen informed by CDC guidelines.
Ricky was very helpful throughout our trip and with any questions I had. We ran into some bad weather and he let us turn in a day late. I'd definitely rent from Ricky again!
---
Lance • Beautiful High END Trailer..
Our Lance is a gorgeous, unique mid-size high-end travel trailer. Perfect length and layout for a family of up to 2 adults and 2 children or perhaps 2 adults and 3 children (it depends the level of privacy and comfort desired as well as how many will be sharing a bed) You will only need a SUV vehicle with an dry weight 3,660 lbs. towing capacity. Your truck must have a functional hard-wired brake controller and a 7-pin prong adapter.
Sleeps: 4 guests

Fresh water tank: 45 gallons

Gray water: 45 gallons

Black water: 45 gallons
---
---
Owner rules
Rates
Weekly

$120.00 /night

0% discount

Monthly

$120.00 /night

0% discount
Minimum stay
3 nights
Refundable security deposit
$500.00
24/7 unlimited roadside assistance
Learn more

about Roadside Assistance
Policies
Free cancellation for 48 hours after booking, as long as you cancel more than 14 days before departure.
If canceled more than 14 days prior to departure:

Insurance is refunded
50% of the booking total is refunded
The service fee is not refunded

If canceled within 14 days prior to departure:

Insurance is refunded
0% of the booking total is refunded
The service fee is not refunded
Mileage
Free unlimited use
Owner fees
Allow us to take care of the dirty work. After your trip we will wash the exterior and do the sweeping, vacuuming and restocking. *Please note this fee is Non-refundable.

Pay your toll so you can go the EZ TAG
---
---
Ready to grab your gear and hit the trails? Before you hike, here are a few things you should check off your list.
Learn more
Content by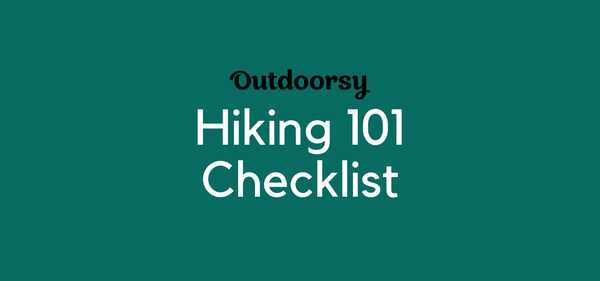 ---
Enhance your trip
We will deliver to your campsite or location and complete a full RV hookup. This includes leveling, stabilizing, sewer, water & electrical connections. *There is an additonal cost of $2/mile after the first (90) miles*

If you happened to travel on a toll road without an EZ TAG

We welcome all of your loved ones! Keep in mind that you are still responsible for any damages caused by your pets as you would be your own children or any guests
---
Availability
This rental has a 3 night minimum.
2015Lance1985UltraLightWeight,HighEndTrailer
Ricky was very helpful throughout our trip and with any questions I had. We ran into some bad weather and he let us turn in a day late. I'd definitely rent from Ricky again!
This was the second time we have rented a trailer, once from a private owner on RVshare and this trailer. We rented the trailer for a nearly 2 week trip.
Unfortunately, this rental did not leave us happy campers. It is advertised as a "high end" trailer which it was in 2015, but it is now a used 5 year old trailer and it shows in areas. We picked this trailer to rent because we were considering buying this model and wanted to see what it was like.
Ricky was pretty easy to communicate with, he would respond usually within an hour. He was also flexible with our pickup and return times. When we picked up the trailer, Ricky had two different ball hitches to try to match the trailer to our tow vehicle (Nissan Frontier 6 cyl pickup) which was great. Once connected, the trailer was pretty level and it towed well. Ricky also provided a surge protector on the power cord and a water pressure regulator and water filter on the water hose which I appreciated. He gave us a quick tour of the trailer. My wife and I felt he was in a hurry to get us going. He did answer our questions but we felt rushed. If this had been our first time renting, we might have been really lost. The pots and pans were brand new and still in their box and the plates and bowls also appeared new. The shower curtain was also new (a good thing) but was too long for the shower so a good foot of it was on the shower floor.
There were no paper towels provided or hand soap. With this trailer, Ricky also does not provide any camping chairs or table. Ricky turned on one of the propane tanks and showed me that the gauge was in the green. I assumed that this meant I was going to be using this particular tank which turned out to be incorrect. We went to northwest Arkansas in the mountains and wanted to use the heater. The first cold morning we used it for a couple of hours. That night, when we tried it again, it wouldn't come on. We tried it several other times and it never came on again. I reported that to Ricky. After we returned, he checked the heater and we got into a text message argument. He said that the reason it didn't work was because the propane tank was empty. I told him that was not possible because I kept checking the one he had turned on and the gauge was still in the green. He said that it was the other tank that was being used and it was empty and that I was supposed to return it filled. This is not on his website and was never discussed by us and I assumed that the $99 fee I paid for cleaning/restocking meant that he took care of refilling the propane bottles (there is very little else to restock). In addition, there was no way that the propane tank was full when I received it since it ran out the first time we used the heater. Ultimately, he did not charge me for the propane. When I suggested that maybe he should spend more time with the renter to make sure that everything is explained and understood, Ricky responded that he can't explain how to work everything on the trailer and that renters usually check YouTube to find out for themselves. I did not find this to be a very customer service friendly response. The heater was not the only problem we had with the trailer. Below are pros and cons that we found:
PROS
Air conditioning worked great
Stove and oven worked fine
Refrigerator and freezer worked great
Hot water heater worked great
A lot of storage space in the trailer. We had nearly 2 weeks of food in frig, freezer and drawers and clothing without any problems.
CONS
Heater did not work (I now know why)
Awning was ripped and did not work property (see photos). We opened it once, saw it's condition, closed it and never used it again.
Kitchen faucet had very poor flow, we couldn't really use it to wash dishes or fill a pot (but bathroom faucet worked)
DVD player did not work
TV remote control didn't work. We replaced the corroded batteries and fixed it
Mattress very hard and uncomfortable (we stopped and bought a 2" foam topper which helped immensely)
The ceiling fan above the bed is extremely noisy and rattles. No one would use it.
The fresh water tank kept filling up when we were connected to city water. We returned to the camper one day and found water spilling out of the fresh water tank fill. It was probably a good thing that the cap had not been screwed on. We checked on the Internet and this happens if a valve malfunctions.
Bottom line is that we would not rent this trailer again in its present condition and we would not rent from Ricky again. He owns several trailers and this is his business. He is a nice guy but we did not feel he is overly concerned that the renter understands all the workings of his trailer. This might be fine if you are an experienced RVer, but if you're a newbie I would rent from someone else. Finally, if you do rent from Ricky, understand you have to refill the propane tank(s) and make sure that you turn on both tanks to make sure they are both full.
2 Photos submitted by Robert S.
Ricky was very helpful and met us onsite for both the pickup and dropoff. During pickup he walked through all the aspects of the trailer and made sure we were on our way without any problems. The Lance trailer itself was wonderful for our family (2 adults, 3 small kids) and our favorite RV trailer so far. The slide out U-shaped dinette is great for meals and family game nights, and makes the whole interior feel homey and spacious. The layout of the main bed area with side tables and side storage is well thought out and efficient. The bathroom as well felt roomy than we have experienced in other trailers. We highly recommend checking out the Lance!
2 Photos submitted by Mike G.
---
---
---
---
---
---
---
---