Explore McNeil RV Rentals
---
Search RV Deliveries
---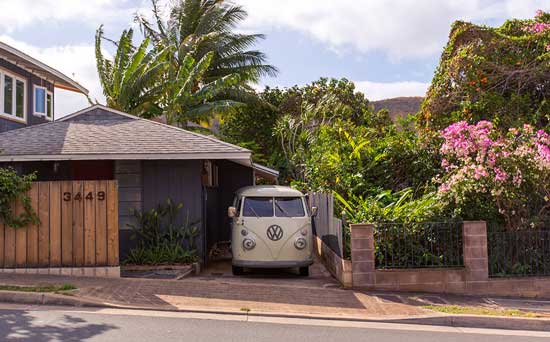 Home Delivery

Have an RV delivered directly to your home and start your adventure from your front door—or add a spare room for family to stay while they're in town.

Search Home Delivery RVs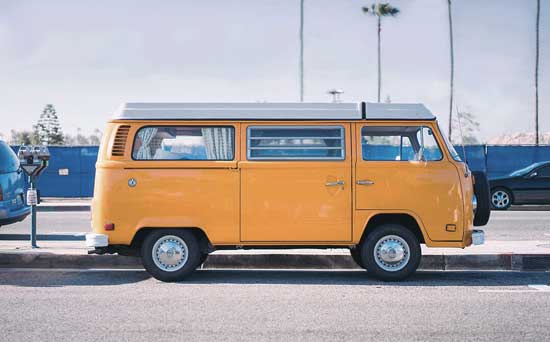 Airport Delivery

Have an RV delivered directly to your arriving airport and start your adventure straight out the gate—no connecting rides necessary.

Search Airport Delivery RVs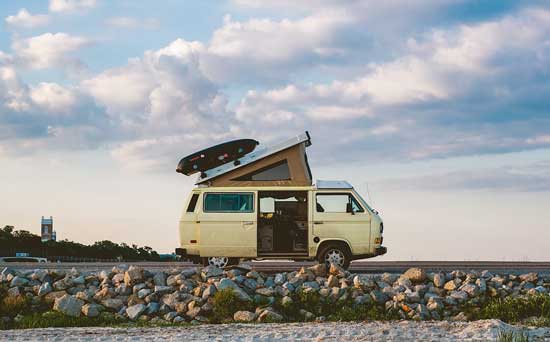 Destination Delivery

Have an RV delivered directly to a campground, festival, or sporting event, and camp in style—without having to get behind the wheel.

Search Destination Delivery RVs
Discover McNeil, TX
---
McNeil is an unincorporated community in Travis County, Texas, and something of an anomaly. It has a post office and a zip code (which usually goes hand-in-hand with incorporation) but only the post office and one local business are listed as existing in Travis and use its zip code. All other structures in the area have Austin, Texas mailing addresses (and Austin zip codes). The post office was constructed in 1888 and McNeil High School was built in 1991. Passenger and freight rail services pass through McNeil using the old A&N Rail lines; they are operated by the Capital Metropolitan Transportation Authority (Cap Metro).
Book an RV in Travis County and you are ready to explore the area, seeing how people have lived here in the past and today. There are other towns and cities that you should consider visiting and exploring. Burnet has an interesting combination of newer restaurants and tourist attractions, and older historical settings. Georgetown's nickname is "The Red Poppy Capital of Texas" due to its abundance of these wildflowers in the city; it holds a red poppy festival in April of each year in the historic square and the festival is well attended. The origin of Milano's name is not officially known, but some locals believe it was named after Milano, Italy, due to similarities in the weather (Milano is actually much colder). Elgin's early population came mostly from neighboring Perryville, also known as "Hogeye"; it got its nickname from a local musician who would play at town dances but only knew one song, "Hogeye". San Marcos has been mentioned as one of the "Best Places to Raise your Kids" by Business Week magazine. Your McNeil travel trailer rental is your opportunity to experience Texas life in person.
The Great Outdoors
Balcones Canyonlands National Wildlife Refuge is a huge preserve that provides a safe haven for migrating birds and has been declared a Globally Important Bird Area. It consists of a canyon, open fields, and a river. It is also home to a labyrinth of caves and sinkholes created when the acidic water dissolved the resident limestone over time; the caves provide shelter for a variety of animal species. The refuge has a variety of trails open to the public for hiking.
Barton Creek Habitat Preserve is a habitat for two species of endangered birds; it has forest communities and grassland areas in the uplands, populated by oak and Ashe juniper stands, and little bluestem and Indiangrass. Canyon walls lead down to a creek bottom where there are sycamore and black willow tree stands, Texas oak and elm trees, and much more. Public access is limited and should be arranged in advance, but is worth the effort. Volunteer activities also allow access.
Friendship Park is a developed property adjacent to Granger Lake in the Texas Blackland Prairie. It offers opportunities to camp and view the resident wildlife and flower species that blanket the land. It has restrooms and electrical outlets, picnic tables, and fire rings for guests to enjoy. Park your McNeil RV trailer rental nearby and combine your outdoor experience with the creature comforts of home.
RV Parks
There are numerous RV parks and campgrounds in the surrounding area; some of these may have mobile homes as well as RVs and some may have long-term guests. Your McNeil RV rental is all that you need to make this an extraordinary vacation.
Hill Country Lakes RV Campground is a semi-rustic RV park that rents by the day, week, or month. The park has laundry facilities, showers, and a covered pavilion. Guests can enjoy playing ping-pong or horseshoes or use the community barbecue grills. Individual sites have campfire rings and picnic tables. There is some tent camping and there are a few cabins for rent.
Lake Travis Inn & RV Park is a gated RV community with Wi-Fi and cable TV channels. Sites can be rented by the day, week, or month, and include full hookups. Some sites have pull-through access and concrete pads, and most have enough room for double slideouts. The park is pet-friendly and has a mixture of RV travelers and long-term guests. The park also has a selection of rooms at the nearby Lake Travis Inn, which can be rented by the month.
Exploring The City
There are plenty of activities you can enjoy in McNeil and the surrounding area, starting with waterparks and a local minor league baseball team. Visitors to the baseball diamond can enjoy all the usual ballpark perks, such as hot dogs, drinks and, oh, yes, the game; guests should not discount the minor league status of the team, which has MLB connections and an impressive track record. One local waterpark has water volleyball and basketball, a climbing wall which is part waterfall (just to make it interesting), plus slides and a lazy river. Those seeking the strange and unique should check out the McNeil Bridge bats, which emerge every evening at dusk en masse; this is a Mexico free-tailed bat colony, nearly half a million strong, and viewers often come with blankets and lawn chairs. It is a mosquito free-event; you can thank the bats for this while you're watching. A vacation here is literally a photo event, so be sure to include your McNeil motorhome rental in the photos.
Dining in the McNeil area is equally enjoyable and affordable; restaurants range from inexpensive to moderately priced, and the choice of cuisines is large. Most establishments are locally owned, meaning that ingredients are fresh and menu selections interesting. One seafood restaurant specializes in oyster recipes but has a good selection of fish on the menu. Another seafood joint includes cajun entrees for those who like their spice. Most restaurants offer large portions, so feel free to take your leftovers home to your McNeil luxury RV rental for a late night snack. Vacations were made for cheating on your diet, so enjoy!
RV Rentals in McNeil, TX
McNeil, TX is the perfect spot to start your next road trip.
There are many popular rentals in McNeil. Outdoorsy's McNeil RV rental marketplace allows renters to choose from rental options from professional RV rental agencies as well as RVs for rent by owner.
RV and Motorhome Rentals Nearby
Nearby to McNeil are a number of National, State and Local parks. Travelers can easily rent RVs and motorhomes near Barton Creek Greenbelt, Murrell Park, Tom Hughes Park, Marion Sansom Park, and Enchanted Rock State Natural Area.
Recent Renter Reviews in McNeil, TX
---
Average Weather in McNeil, TX
---
What's around McNeil, TX
---
Check out local hikes, campgrounds, dumpstations, and more!
Local Hiking Trails
| Hiking Trail | City | State |
| --- | --- | --- |
| Dana Peak Park Trail | Harker Heights | Texas |
| Turkey Creek Trail | Austin | Texas |
| Main Loop to Vista Loop to Fern Del Trail | San Antonio | Texas |
| Enchanted Rock Loop Trail | Fredericksburg | Texas |
| Onion Creek and Homestead Trail Loop | Austin | Texas |
| St Edwards Park Creek Trail | Austin | Texas |
| Sculpture Falls Hike at Barton Creek | Austin | Texas |
| Barton Creek Greenbelt Trail | Austin | Texas |
| Riverplace Nature Trail | Austin | Texas |
| Walnut Creek Trail | Austin | Texas |
Nearby Dumpstations
Evergreen RV Austin South
17600 Ih-35 South Buda, TX 78610
(SR)
Davids Repair Service
Box 611 Austin, TX 78701
(SR)
Rest Stop
Rest Area Salado, TX 76571
Northbound, 40 truck parking spaces, Restrooms, Picnic Table, Vending, WiFi Internet, Pets, Handicap (R)
Sunbelt RV Center Inc
2909 South Main Street Belton, TX 76513
General Repair, Parts Sales, Parts Installation, R-Vision (D) (SR)
Camper Clinic II
15855 S Ih-35 Buda, TX 78610
General Repair, Parts Sales, Parts Installation, Rentals, Airstream, Coachmen, Crossroads, Evergreen, Forest River, Heartland, Holiday Rambler, Keystone, Palomino, Pleasure Way, Thor Ind, Certified Techs (SR) (D)
RV Outlet Mall
4500 S. IH 35 Georgetown, TX 78627
General Repair, Parts Sales, Parts Installation, Keystone, Certified Techs (SR) (D)
Rest Stop
Rest Area SB Salado, TX 76571
Southbound, 30 truck parking spaces, Restrooms, Picnic Table, Vending, WiFi Internet, Pets, Handicap, Pay Phones, Playground, Exercise Equipment, Tourist Information (R)
Crestview RV Center
15700 S. IH-35, Exit 220 Buda, TX 78610
General Repair, Parts Sales, Parts Installation (SR) (D)
Campers Direct America
2450 Hwy 71 W Cedar Creek, TX 78612
Gulf Stream (D)
Sun Share RV
7216 E Ben White Blvd Austin, TX 78750
(D)
Nearby Campgrounds
Barton Creek Greenbelt
attraction

Austin, TX
Located within reach of the city is the scenic Greenbelt. This park provides swimming, amazing views, rock climbing, and many hiking trails. Make sure you visit the three locations: the Lower Greenbelt, Upper Greenbelt and the Barton Creek Wilderness Park.
State Capitol
attraction

Austin, TX
This historic wonder is a must see. You can learn about the history of the state through guided tours, and experience how the government runs in Texas. After the tour enjoy a picnic at the well-kept grounds.
Play for all park
attraction

Round Rock, TX
Not everyone thinks about play parks with the physically challenged in mind, but that's exactly what the city of Round Rock, Texas has done with the Play For All Park. Developed with the intention of providing a safe and educational play area for all children, the Play For All Park is 51,000 square feet of fun, outdoor environment that offers a safe area in which children can freely play and develop necessary skills. The park is geared toward children between 3 and 12 years of age, and has everything you'd expect to find from a large sand box, to a small town for riding bikes, scooters, and power wheels, to a huge playscape. Each different section of the park has special access for wheelchairs, and children of all abilities are able to play in each area. There are picnic sites for lunches and parties, with plenty of shade to help out in the warmer weather.
San Gabriel River RV Park
campground

Georgetown, TX
Follow the lazy path of the placid San Gabriel River as it flows through the pecan groves of Cedar Park, Texas. On a quiet riverbank thick with cool, shady trees you will find the San Gabriel River RV Park, which encompasses 33 acres of verdant, rural woodland only minutes from city amenities and attractions. The park itself is adjacent to several golf courses, and nearby lakes provide a venue for a variety of boating, fishing, and other outdoor activities. The neighborhood even has a water park. There are 100 RV sites available at the park, all level, and with full hookups that include electrical, water, and sewage. On-site amenities spacious areas for larger groups, barbecue facilities, and free WiFi. The laundry room and shower facilities are available 24 hours a day. If you are staying for a longer term, cable television service is also available. Guests can also make reservations using the park?s convenient online system.
Lady Bird Lake
attraction

Austin, TX
A great place to relax and take in the beauty of the city and its natural wonders. Alternatively, you can also explore the 10 miles of trails that border Lady Bird Lake in downtown Austin. Bring your skates, bikes, or running shoes. You and your dog can also enjoy the water or visit the rowing center for kayaking opportunities.
New Life RV Park
campground

Georgetown, TX
If you're looking for a nice, clean, affordable RV park in the vicinity of Georgetown, Texas and you don't want to be too far from the interstate, then the New Life RV Park will tick a lot of boxes for you. Although the highway is close by, the noise is not a problem, and the access more than makes up for it. The park is really well laid out and noticeably clean, with nice, long pull throughs for those bigger rigs and extra long motor homes. You will find a full range of hookups at your fingertips as well as free wifi on demand. An enclosed pet area is waiting to service your best friend's basic needs. Also at the park is a clean laundry, a great community recreation room, a sparkling pool and hot tub, and a supply store with a fantastic range of camping and outdoor goodies on the shelves.
Pecan Park Riverside RV and Cabins
campground

San Marcos, TX
As the name suggests, Pecan Park Riverside RV and Cabins in San Marcos, Texas has plenty of shade provided by grand old pecan trees, and is situated right on the bank of the San Marcos River which gives campers good access to the river for a variety of activities. The park is big and has large pull throughs and back ins with all the necessary hookups, including water and sewer. Park facilities include restrooms with hot showers, laundry, club house and activity room, indoor heated pool and hot tub, outdoor movie theater, dog park, cable TV and free wifi. Most of the sites aren't huge, but they are suitably spaced out so that you won't feel like you're on top of your neighbors. Being situated on the San Marcos river certainly has its advantages in summer, and campers can easily use it for tubing, kayaking, canoeing or just swimming to cool off.
McKinney Falls State Park
campground

Austin, TX
Fall asleep to the sound of falls dropping over limestone rocks at this wonderful state park. Located just outside Austin the park is a great RV rental destination and provides RV sites with water and electric hookups. Camp, hike, mountain or road bike, geocache, go bouldering, and picnic. You can also fish and swim in Onion Creek.
Nearby Parks