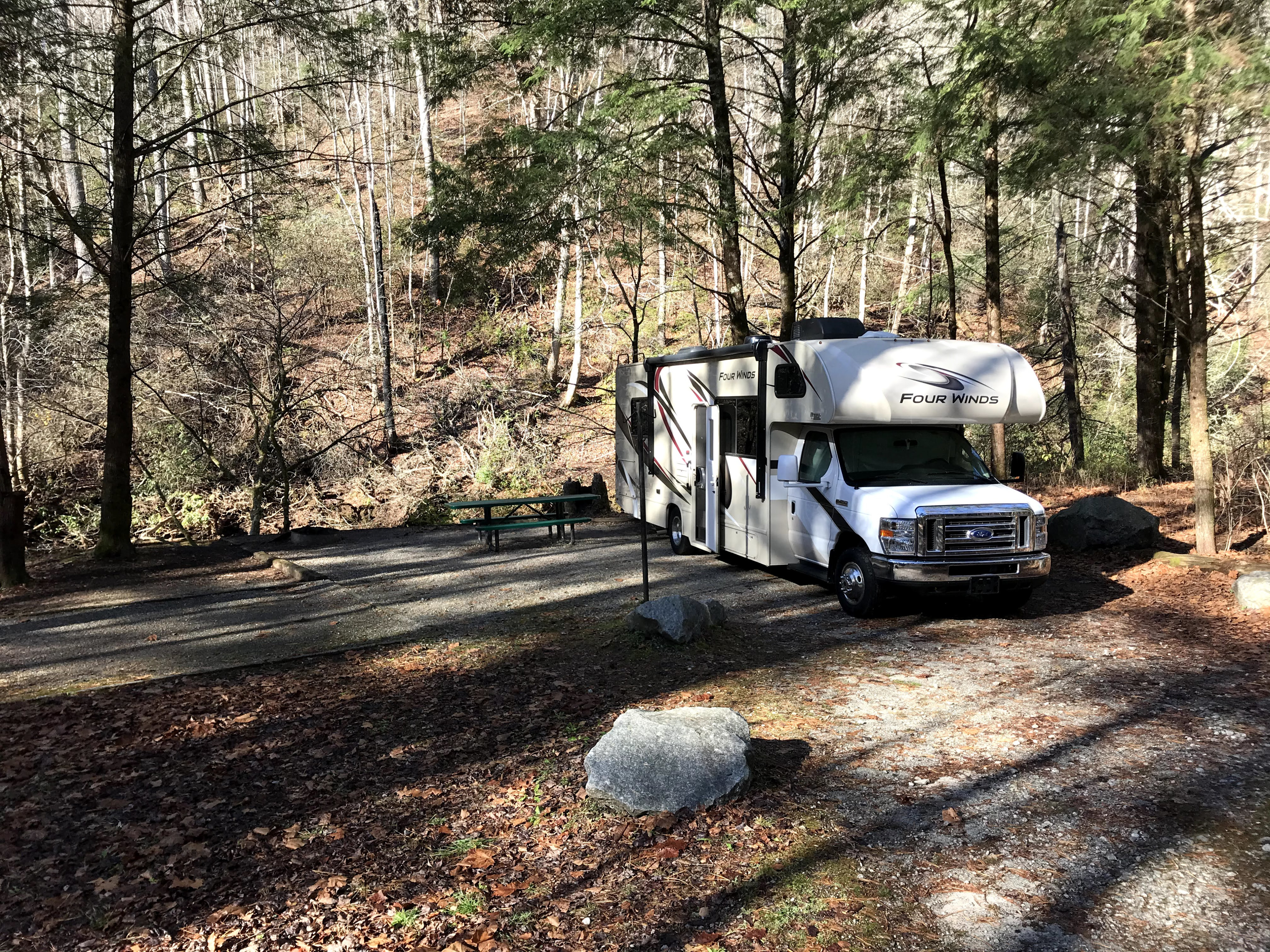 5
---
---
100% response rate
Typically responds in less than an hour
About Sande Frisen
We are a family of five trying to road trip across the country, one weekend at a time.
5
---
---
100% response rate
Typically responds in less than an hour
---
Memories made on trips with Sande Frisen's RVs
---
Veronica S.
5•September 2022
The RV was amazing there was not anything that we could have asked for that was not in this RV the owners are very accommodating and make sure you understand everything it was a great experience would definitely recommend outdoorsy and definitely recommend Sande's RV
We had the best time in this rv. Family of 4 fit no problem at all. Ample storage, everything included, we only needed food and clothes. Easy to drive and maneuver. Highly recommend this vehicle.
We used the motor home for a long week-end family reunion. Loved the set up, it worked out perfect for what we were looking for. Host Sande.and Rachel were awesome. Spent aver an hour going over everything inside and out, left a binder with instructions on everything. Contacted us the next day to make sure everything was going well and no issues setting up. We will definitely be contacting them again if (when) we have the itch to go exploring again. Thank you so much for sharing you beautiful rig with us. Bonnie and Tom 💕💕
Amazing home away from home! Our whole family (including our golden retriever) felt welcome and comfortable. Thank you Sandy and Gretchen !
Sande's answer
Thank you for the great review, Gretchen and Rick. And thank you for letting us meet your sweet pup…we're delighted the four of you felt at home. Your weekend away sounded perfectly relaxing…giant Jenga and all.
We had the best trip thanks to the Frisen's - they were perfect hosts, accommodating, organized, and wonderful people. My husband, three kids and myself rented over 4th of July. The RV was immaculate (and I have high standards) - very organized (and labeled!) with everything you could need for a perfect trip with plenty of storage to spare. They took the time to walk us through all the details and were there if we had any questions. They took the time to make the camper cozy and inviting. All the sleeping areas were comfortable with lots of room for a family of 5. We would not hesitate to rent from them again. Thank you so much for the memorable trip!!
Sande's answer
We appreciate the wonderful review, Amy. We're very happy you all had an enjoyable and cozy holiday weekend with family. Glad our paths crossed and would gladly welcome you back in the future.
We are first time RV campers and loved it! The rig was outfitted just as advertised and Sande and Gretchen were very easy to work with from start to finish. They went the extra mile to meet up afterwards when we realized we forgot 2 important items.
Sande's answer
Thanks for great review, Deborah. Glad you and your parents were able to travel from out of state to Michigan to spend time with your daughter. It was a great fit for you guys to west Michigan and then all the way up to the U.P. Happy to host your family when get back this way again.
5 Photos submitted by Deborah P.
We had a wonderful trip with this RV. The owners were always available if we had questions. We would definitely rent again! Thank you for allowing us to rent your RV!
Sande's answer
Thanks for the positive review, Cheryl. We are sure driving our rig was a piece of cake for you guys. It looks like your quick trip was very full - so glad to host you (and your whole crew). We look forward to you guys taking a longer trek in the future! Hope the cruise is enjoyable as well.
4 Photos submitted by Cheryl G.
We had such a great time on our West Michigan RV Trip. Sande and Gretchen have outfitted the RV with everything you need for an enjoyable getaway. The pick-up and drop-off was very easy and the RV is very user friendly, even for an unexperienced RV camper like myself. We are already planning our next RV adventure and would definitely rent from Sande and Gretchen again.
Sande's answer
Joe - thank you for your kind words. Happy to have put you at ease during your first RV experience. Hope you can convince the rest of your family to plan a big trip…always glad to host you again.
1 Photo submitted by Joseph B.
Nice people, very well maintained RV, helpful, accommodating and informative. Great experience, highly recommend for rentals.
Sande's answer
Thank you, Steve. We appreciate your positive feedback and suggestions. Glad we could help out with your Class C trial run (and with returning your shoes).
Sande and Gretchen were fantastic to deal with. They responded almost immediately to every text we sent them. Their Motor Coach was very clean and it included every possible thing we could need while camping. They are wonderful people with a great Coach that is comfortable and roomy.
Sande's answer
Thanks, Yvonne - we hope your "test runs" help you figure out the best rig to purchase for yourselves. If not though, feel free to reach out again, we'd love to have you and your husband back again.
This Rental was flat out one of the best experiences we have ever had. Sande and Gretchen go way above and beyond to make the RV experience wonderful. We will be renting again very soon!!
Sande's answer
Thanks for the positive review, Kane. Happy to provide such a great experience for your family down in Hocking Hills. A shame you had so much rain but sounds like you guys still got a lot in. You were very thoughtful - Happy to have you guys back anytime.
4 Photos submitted by Kane S.
Great experience! We couldn't have asked for better hosts or RV. Sande and Gretchen have a great rig and provide excellent customer service. I highly recommend renting from them.
Sande's answer
Thank you for your glowing review, Hans. We loved hearing about how far you guys were able to go and how much boondocking you did in just one week. You were so prepared, even if you weren't expecting a black bear in the middle of the road. We know you would make excellent RV owners yourselves, but if not, we would be happy to host you again.
2 Photos submitted by Hans D.
What a great experience! Sande and Gretchen have thought of everything! It was fully stocked with anything you might need while camping...and the instructions for everything were very well thought out and easy to understand....especially for first time RV drivers!! The RV is beautiful, in great condition and is easy to drive. Our only regret is that we didn't rent it for longer!!!
Sande's answer
Thanks for the kind words, Brad. Your family was such a pleasure to rent to and we're glad all six of you were able to have such a great adventure in the U.P. Great to hear you had everything you needed (loved the Mom and son checkers memory). Happy to have you back anytime.