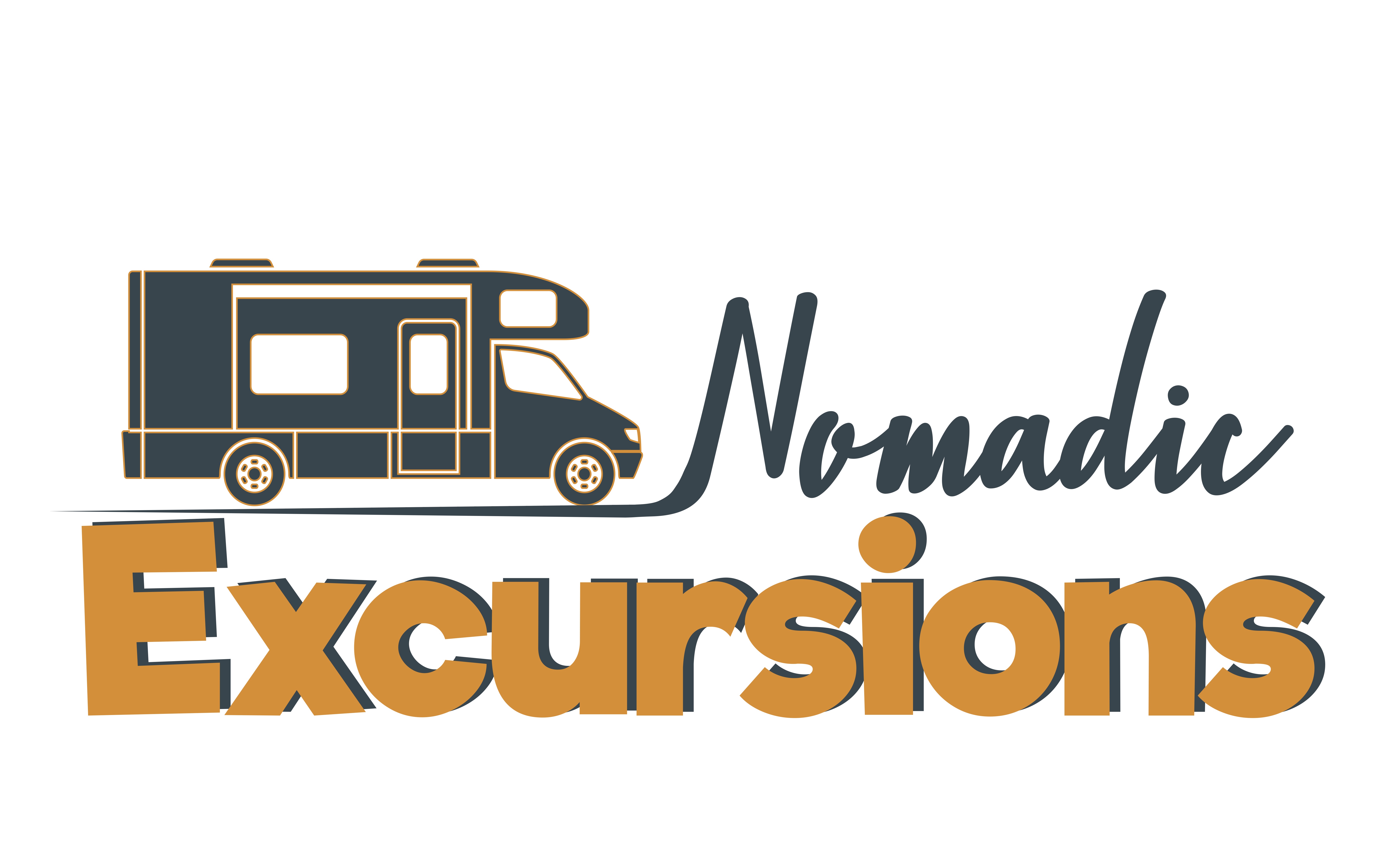 4.6
---
---
73% response rate
Typically responds in less than an hour
About Tim Ionno
Hello, we're Tim and Lorisha! We love traveling, hiking, and all things outdoors, so of course we bought an RV. We hope you'll enjoy her as much as we do.
4.6
---
---
73% response rate
Typically responds in less than an hour
---
Memories made on trips with Tim Ionno's RVs
---
Shanan O.
5•September 2021
Friendly owner and an easy, pleasant experience.
Tim is very responsive and great to work with! We had an issue with the batteries in the RV and he drove to our campsite to replace them. He is very responsive to messages and great to work with. We enjoyed our trip!
Tim did a great job of showing us how the RV operated and preparing us for our experience. The unit was clean and was a good size for our needs. We were happy with the experience. It was our first RV experience and everything went smoothly.
Thanks for a fabulous RV and RV renting process (a first for us). Tim was super easy to work with. And Eleanore was just what we needed!
We enjoyed six nights in this RV. We only ever dry camped and we were comfortable. Water heater will give you a great, hot shower quickly. We ran the ac for about an hour on a few extra hot afternoons and were glad to have it. Fridge and freezer were more spacious than I expected. The trunk gave us plenty of space for scooters, drink cooler and other luggage. Back up camera gave me a bit of extra confidence and visibility.
We were first time RV'ers and very nervous but excited about a week of adventure in Eleanore! Everything went smoothly and we had a great time exploring a little bit of Colorado through campground stays. She was easy to drive and backup (we didn't tow anything), and I liked that we could pull right into normal gas stations for fill ups. For two people, she was the perfect size. Things I learned: (1) Next time, I'd pick a really nice campground and stay for several nights and just explore that area. Moving frequently made it more work for us as newbies. (2) I packed food expecting there to be a grill in our campsite and there never was. Next time, I'd take a little crockpot and plan simple slow cooker recipes.
2 Photos submitted by Jana L.
This was our first time renting an RV and Tim made it such an easy experience. He communicates quickly and is very accommodating. The RV was much easier to drive and once I got past the nerves of handling her, it was a great drive. We had zero problems with the RV and it was much easier to maintain than we had expected. The black and grey water were easy to empty thanks to the video Tim sent ahead of time. My biggest concern, since we were going to Moab where it's hot, was if the AC would work well enough. The AC blows cold and although it is loud, it gets cold enough that you can turn it off when you go to sleep. Thank you for a great experience with your RV.
We had a great experience with the motorhome. Tim was very fast to respond anytime we had questions. The motorhome can stocked with all the supplies we needed. It was very clean as well. Great experience and we would recommend this motorhome for future renting needs.
Tim seems nice until you dig deeper then find out he is a habitual liar. The coachman is a joke and filthy inside and out. He made some lame excuse as to why it was not clean and will only need to be cleaned again, as it sits and gets dirty where he lives... everything went down hill from there. The inside smelled of feet the entire trip, i think someone lived in it and they trolled a non responsive owner and intercepted what we thought would be a pleasant weekend in a much nicer RV. Watch out, the photos are old and deceiving just like the owner. The generator is faulty and did not work the second night we had over 3/4 fuel and it wouldn't stay running, he even listed over the phone, when we returned the unit, the generator did start right up and he tried to say it didn't happen, he was on the line listening and we spent 90degree evening without AC. We agreed to a minimal $50 fee adjustment and after reviewing the return thanked him and he thanked us, about an hour later he sent a text claiming they found ashes in the cab and smelled like smoke (i am not a smoker, even when in Colorado) which was not evident when we did a final walk through and would charge us $100 for cleaning... we cleaned it 10 fold over what they had cleaned it, the disaster in his driveway/garage and house tells you they don't keep anything tidy and organized, but when they have access to your credit card they abuse it, I will contact our attorney and he will be corrected about this illegal charge. Also we changed the name from Elenor to Christine, as it has electrical issues and behaves like it is about to let you down in the middle of nowhere. Be advised and steer clear of this crook.
Tim's answer
This gentleman is upset because we charged him a $100 cleaning fee for bringing back our RV reeking of smoke. He has chosen to retaliate via writing a false review. The RV is in good working order.
The pictures are recent and an accurate reflection of her condition. She gets a thorough interior cleaning before each rental. Please read the other reviews, you'll see this gentleman's statements are not an accurate reflection of our business.
We had a great week in Eleanore! She was a perfect camper for our trip in the mountains. My daughter really loved her "nest" (bed) above the drivers seat. Tim communicated quickly and readily, he was great to rent from. I highly recommend Eleanore for any trip!
4 Photos submitted by Dawn G.
Overall, we had a great trip! We were first time RVers so there was a lot to learn at the outset. Tim was incredibly responsive & helpful, which was nice since we had so many questions. The RV drove wonderfully, and we enjoyed the oven, as baking cinnamon buns is not something you can do tent camping! The beds were comfy and the RV felt like home by the end of our week on the road. The biggest challenge was just that it was very dirty when we got it -- it took hours to clean and the term "frat house" crossed my mind a few times. However, when I told Tim about this after our trip, he explained that someone else had been in charge of the cleaning (and clearly failed) but that it had been a short term arrangement and he was going to resume those duties. Based on how responsive an owner he is, that made a lot of sense. However, it was a bit of a bummer in terms of how we started the trip (unlike a $200+/ night hotel room, you can't really switch at the last minute when it's dirty. Also for that price, I was expecting it to feel clean). The RV has definitely seen a lot of travel -- there's some wear and tear in places and the screen door is taped, which we had to work around. But still, an enjoyable trip, a great adventure and a smooth ride.
Without going into a long detailed review. Overall this was an amazing time and can't wait to rent again! Eleanore drove better than we could've imagined and we cannot be more happy with the quick response and easy transaction Tim provided!
1 Photo submitted by Nick R.
It was our first ever RV experience and was great.
Jordan D.
5•September 2019
Tim was an excellent host and Eleanor is a shipshape and fun vehicle. Took the RV to a wedding and we were the envy of the campground.
Christine N.
4•August 2019
Two adult couples traveled throughout Colorado and Utah, visiting national parks for almost two weeks. Eleanor was the perfect size for us to live in, especially with the bump out dining table, and to travel on the scenic byways and mountain roads, as well as in the city. 24' is a great size as some campgrounds and roads don't allow longer RVs. She was well equipped - we did purchase a few more plates and cups and could do with a larger pot and fry pan. Tim was helpful answering questions re: stocked supplies. The site says bedding for 3 beds but that is sheets and pillows, only two comforters are included as we discovered after we gave back one when we picked up RV because it was wet and smelly. We bought a sleeping back to replace it since we didn't realize that left us with only one comforter. We did use the 3 sleeping areas and of course the most comfortable is the mattress bed in back. We had a problem with a low tire but Tim resolved that the 2nd day of our trip and credited us for our time. None of us had driven an RV, emptied a waste tank, ran a generator, etc but it was all so easy and worth it. What an amazing freewheeling way to travel! I can't wait to do it again.
6 Photos submitted by Christine N.
Super comfortable bed! And provided great bedding. My husband and I and 4 kids ranging from 8-15 fit very comfortably.