Five Can't-Miss Music Festivals For Summer 2019
---
If you are reading this, chances are you missed out on blowing your summer festival budget on Coachella tickets. While celebrating 50 years of love and peace of the original Woodstock Festival would have featured an epic lineup, festival investors pulled the plug early. Also, we are still waiting on Austin City Limits to announce who is on their lineup this fall (although based on who played in 2018, I'm not too worried – it'll be a good one).
Whatever your reason for being here, rest assured that your favorite band is likely loading up their gear and rehearsing their festival set to play at any one of the hundreds of music festivals taking place across the country over the next several months. 
As you load up your RV and plan your epic road trip, here's a few of the can't-miss festivals happening this summer. 
New Orleans, LA
July5-7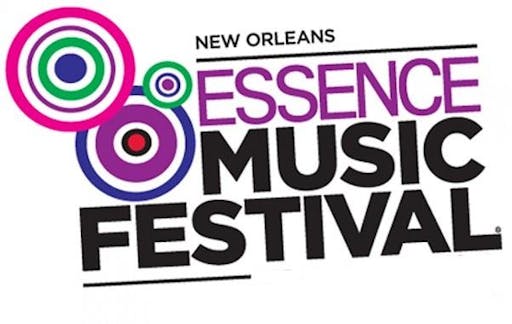 If you're looking to New Orleans for music, you're looking in the right direction. The ages-old JazzFest might have reached peak notoriety, and has had some significant lineup problems this summer due to the aging, questionable health of some of the headliners. Fortunately, New Orleans isn't shy on Music. The Essence Music Festival this year features the likes of Missy Elliot, Mary J. Blige, H.E.R, and Morris Day. Soul, jazz, and a bit of blues await you.
Louisville, KY
July 12-14
If you want to feel summer, and I mean REALLY FEEL summer, then you need to be outside, in Kentucky, in July. That is where you will find the Forecastle Festival where national acts like the Killers, Portugal The Man, Anderson .Paak, and The Avett Brothers. Also, the things you love about Kentucky – like several vendors dishing out bourbon, barbeque, bluegrass, and more. 
Columbia, MO
September 27-29
Are you rolling through Columbia this fall? Take a stopover for the Roots, Blues, & BBQ festival to check out John Prine (he's back!), Jason Isbell & The 400 Unit, and Mandolin Orange. This annual festival is the fundraising event for the Roots & Blues Foundation – a 501c3 dedicated to delivering youth music education. Grab a VIP ticket, and you've got lunch a dinner covered with some fantastic BBQ (think "whole hog") for you to dig into. 
Detroit, MI
July 27-28
Not sure if you heard: Detroit is on the comeback. This July you can make it to the Motor City's West Riverfront Park to check out the Mo Pop Festival. This year's headliners include Tame Impala and Vampire weekend and supporting acts like Ella Mai, Lizzo, and Yellow Days. Round out your experience with a Craft Bazaar from dozens of local Detroit artists, the Food Truck Rally Alley, and the Haute to Death & Friends dance party. Need a moment to recover? MoBrews will feature some of the best coffee in Michigan. 
San Francisco, CA
August 9-11
Nestled right inside Golden Gate Park in San Francisco, Outside Lands will feel like you are just off the fray of the Bay Area Tech metropolis and deep inside a wooded wonderland. A collection and celebration of everything to love about San Francisco, outside lands also combines food and wine from the nearby Napa regions and art displays from local creatives. This year's lineup includes Paul Simon, Childish Gambino, and blink 182 – a little bit of something for everyone!
Make Money
Renting your RV
Outdoorsy RV owners make up to $32,000 a year renting their RVs.
List Your RV
Find Your
Perfect RV
Your next adventure starts here by searching thousands of available RVs for rent.
Search Now