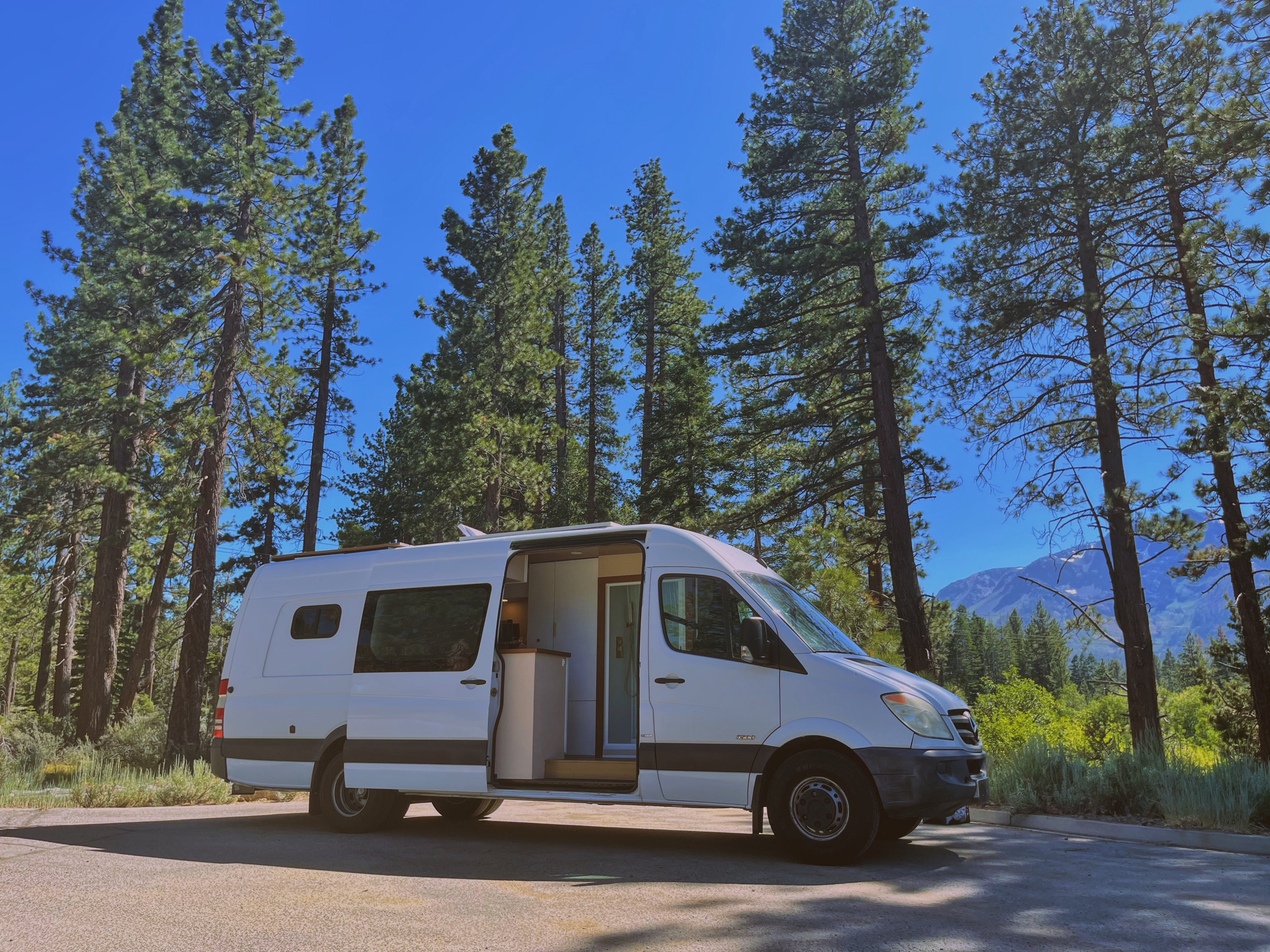 1
Outdoorsy member
Host since August 2022
---
---
83% response rate
Typically responds within a day
About Rachel Jenkins
1
Outdoorsy member
Host since August 2022
---
---
83% response rate
Typically responds within a day
---
Memories made on trips with Rachel Jenkins's RVs
---
Michael M.
1•September 2022
Air conditioning doesn't work. Owner super rude. Old van with a lot of predisposition damage. Be careful
Rachel's answer
I was expecting a bad review from Michael…
-Predisposition doesn't grammatically fit into that sentence, so I'm confused what he meant by that part.
-The AC was working great when we left the van with Michael, and he never let me know that it didn't work, at any point during his time in my van.
-Michael was sneaky and lied to me - he took my van to Burning Man without my permission. It was against my rules to take it there, and it is also stated in the outdoorsy contract that it's not allowed. He told me he was just talking my van around Lake Tahoe and Yosemite… He went straight to burning man.
-I was so pumped to have my first rental, but Michael and Brittany have been a van owners absolute worst nightmare.
-I'm now having to get it professionally cleaned and Mercedes is now having to inspect the van and repair all damage from the alkaline dust at burning man that's so harmful to vehicles.
-they were awful at communicating - threatened to abandon our van in Reno, but ended up leaving the van in an illegal parking spot and told me to "retrieve" it in South Lake Tahoe. They refused to meet up to sign the return contract and go over damage with me.
-They left a toilet full of pee in my van which REEEKED, and some dirty underwear in the shower. So gross.
-Broke a handle, our fridge drawer, our cabin light, outlet cover, made various dings in the van, scratched the floor so deep I'm having to replace it, ruined my custom suede booth seats, the list goes on…
-He washed the outside of my van when I told him not to (Mercedes' didn't want it washed for the inspection)
-He went under the hood and changed the cabin air filter himself! (Without my permission of course, I would never trust this guy with any car work)
All of this, and Michael is still asking for a refund on his trip, saying I'm the unreasonable one and leaving ME the bad review when I'm the one with the damaged van here… it's very disrespectful.
Yes the van is a 2010, but it was a brand new build that my boyfriend and I worked very hard on, and Michael was the first person to ever use/rent the van. Now it's damaged and Michael has left a really bad taste in my mouth as far as renting goes.