Explore Midway RV Rentals
---
Search RV Deliveries
---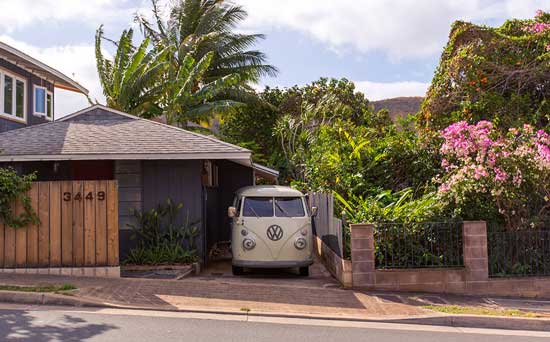 Home Delivery

Have an RV delivered directly to your home and start your adventure from your front door—or add a spare room for family to stay while they're in town.

Search Home Delivery RVs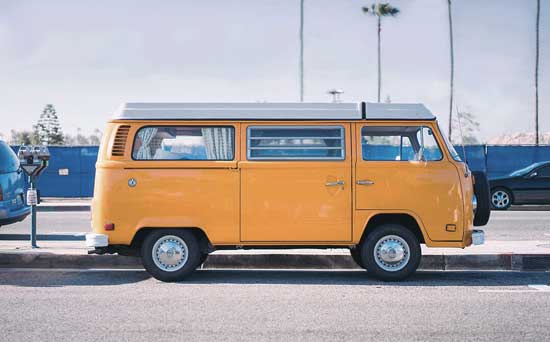 Airport Delivery

Have an RV delivered directly to your arriving airport and start your adventure straight out the gate—no connecting rides necessary.

Search Airport Delivery RVs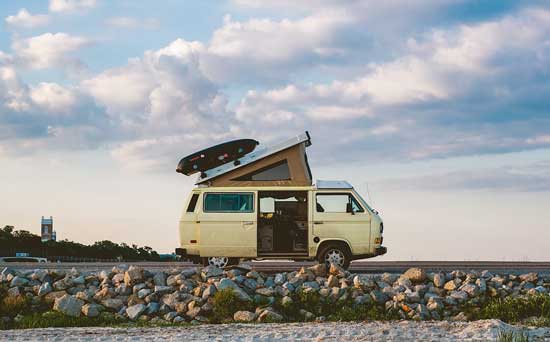 Destination Delivery

Have an RV delivered directly to a campground, festival, or sporting event, and camp in style—without having to get behind the wheel.

Search Destination Delivery RVs
Discover Midway, UT
---
Midway, Utah is a small town, located in the northeast portion of the state. Situated off of US 189, Midway is nestled into the, lower slopes of the Wasatch Mountains. The nearest large city is Salt Lake City, about 40 miles to the northwest. The surrounding mountains provide ample recreational opportunities throughout the year.
Due to its high-altitude location, ski resorts are one of the big draws to this area. Recreational opportunities are available throughout all the seasons, though. Museums, historical sites, eclectic shops and a slew of local restaurants dot the region. Besides the many boutiques offered locally, spas and theaters are also available for your enjoyment. There's even a golf course that was designed by a professional golfer. There are also several parks spread throughout the area, with walking paths, picnicking and fishing available, among other activities. Various festivals and events are also held locally, throughout the year.
The Great Outdoors
When you book an RV in Midway, you will have access to several unique recreational locales, including Memorial Hill. This park is a memorial for local veterans. It also features hiking trails and panoramic views of the surrounding region. Extend your stay and bring a picnic lunch!
Wasatch Mountain State Park is open year-round, though some buildings or roads may be closed during the winter season. Please check with park rangers for current conditions. The park provides numerous recreational opportunities including: hiking, fishing, viewing historic buildings, and even a golf course! This area is also a prime spot for spotting wildlife as well as enjoying fall colors. Park your luxury Midway rental here and enjoy the great outdoors.
The Homestead Crater, in Midway, provides unique scuba diving and snorkeling opportunities within a cave. The crater was formed by an ancient volcano and the water is still fed by a hot spring, so it is always warm. The attraction is open year-round, and even offers scuba certification classes.
RV Parks
When you rent a motorhome in Midway, UT, you will need somewhere to park it for the night. As it is located so close to the mountains, the region surrounding Midway caters to out-of-town visitors.
Mountain Valley RV Resort, in nearby Heber City, UT, is situated less than 10 miles to the south of the city. It is conveniently located directly off of US 40, so you should have no issues reaching the park. The camp offers full hookup sites for your RV and is open year-round. In addition, the park provides WiFi, cable, laundry and bathroom facilities. It also features a clubhouse, complete with an exercise room and spa, that is available for adults only. The park is also pet-friendly. Please call for more information regarding long-term stays.
Rivers Edge, at Deer Park is also located less than 10 miles from Midway, this time, to the south, in Hailstore, UT. The site is open year-round and features full hookups for your RV, bathrooms, laundry facilities and a clubhouse. The park can also accommodate short and long-term stays.
Should you need a quick overnight stay, you could consider Walmart, truck stops, or larger grocery stores. There are several Walmarts located within 30 miles of town and camping may be allowed at these locations. Just check with the manager to get permission. The town also features a few grocery stores and local gas stations that might meet your needs and where you can refresh your supplies. Please speak with the managers of these locales regarding overnight camping options. Being located near several recreational areas, RV rental near Midway is common, therefore, you should be able to find great amenities.
Exploring the City
There's a multitude of attractions near Midway that provide a variety of fun for people of all ages. During the winter months, you can tour the Ice Castles display in town. The attraction features tunnels, slides and fountains, among other sculptures, all carved from ice. The carvings are also lit by LED lights, which makes for unique nighttime viewing. Please call for current hours.
The Heber Valley Railroad is located in Heber City. It provides rides on a steam-engine train that dates back to the 1890's. The route offers an opportune view of the local, scenic landscape and even lets guests experience a real train robbery! The attraction is open year-round and even provides special, holiday rides. This is also a prime opportunity for viewing local wildlife.
The Commemorative Air Force Utah Wing Museum is also in Heber City. The attraction is free of charge, though donations are appreciated. Some plane rides are even offered, please call for reservations. The site is run by volunteers, so hours may vary.
If it's a relaxing vacation and quiet mountains that you are seeking, consider a camper rental in Midway. Enjoy the local fare, go skiing or for a hike, and take in the beautiful landscape. Rent an RV in Midway, UT, and explore all this mountainous area has to offer!
RV Rentals in Midway, UT
Midway, UT is the perfect spot to start your next road trip.
There are many popular rentals in Midway. Outdoorsy's Midway RV rental marketplace allows renters to choose from rental options from professional RV rental agencies as well as RVs for rent by owner.
RV and Motorhome Rentals Nearby
Nearby to Midway are a number of National, State and Local parks. Travelers can easily rent RVs and motorhomes near Arches National Park, Uinta-Wasatch-Cache National Forest, Twin Peaks Wilderness, Timpanogos Cave National Monument, and Canyonlands National Park.
Recent Renter Reviews in Midway, UT
---
Average Weather in Midway, UT
---
What's around Midway, UT
---
Check out local hikes, campgrounds, dumpstations, and more!
Local Hiking Trails
| Hiking Trail | City | State |
| --- | --- | --- |
| Adams Canyon Trail | Layton | Utah |
| Cecret Lake Trail | Alta | Utah |
| Silver Lake Trail | Alpine | Utah |
| The Living Room Trail | Salt Lake City | Utah |
| Lake Blanche Trail | Salt Lake City | Utah |
| Red Pine Lake Trail | Sandy | Utah |
| Mount Olympus Trail | Salt Lake City | Utah |
| Donut Falls Trail | Salt Lake City | Utah |
| Bells Canyon Trail to Lower Falls | Sandy | Utah |
| Stewart Falls Trail | Pleasant Grove | Utah |
Nearby Dumpstations
Rest Stop
Rest Area WB Morgan, UT 84050
Westbound, 10 truck parking spaces, Restrooms, Picnic Table, Pets, Handicap (R)
Rest Stop
Rest Area EB Morgan, UT 84050
Eastbound, 15 truck parking spaces, Restrooms, Picnic Table, Pets, Handicap (R)
Rest Stop
Rest Area EB Soldier Summit, UT 84027
Eastbound, Westbound, 18 truck parking spaces, Restrooms, Picnic Table, Vending, Pet, Handicap, Westbound side of road but accessible to all (R)
Rest Stop
Welcome Center Coalville, UT 84024
Westbound, 21 truck parking spaces, Restrooms, Picnic Table, Vending, Pets, Handicap (R)
Rest Stop
Rest Area EB Duchesne, UT 84021
Eastbound, Westbound, 5 truck parking spaces, Restrooms, Picnic Table, Vending, Pets, Handicap (R)
Rest Stop
Rest Scenic Vista Coalville, UT 84024
Westbound, No Facilities (R)
Rest Stop
Rest Scenic Vista Coalville, UT 84024
Eastbound, No Facilities (R)
Rest Stop
Service Plaza Springville, UT 84663
Northbound, Southbound, With the Flying J, 25 truck parking spaces, Restrooms, Picnic Table, Vending, Handicap, Gas, Food (R)
Rest Stop
Rest Area Coalville, UT 84024
Eastbound, 5 truck parking spaces, Parallel parking only, Restrooms, Picnic Table, Vending, Pets, Handicap (R)
Stewarts RV
854 East 1100 South American Fork, UT 84003
General Repair, Parts Sales, Parts Installation, Aliner, Coleman, Coachmen, Dutchmen, Jayco, Outdoors RV (D)
Nearby Campgrounds
Museum of Natural Curiosity
attraction

Lehi, UT
Who wouldn?t want to visit something called the Museum of Natural Curiosity. The name itself makes it intriguing. The truth is that there is something for everyone. With more than 400 interactive experiences, you can choose a new adventure each time you visit the Museum of Natural Curiosity(R). In Rainforest, explore the ancient ruins and chambers, crawl inside the 45-foot-tall monkey head, and pretend to fly the Piper Cub. At Water Works, explore science with water, wind, sun, and earth, or go to the Discovery Garden to learn about nature and the six simple machines in the Archimedes Playground. You can even explore the town of Kidopolis, where you'll discover secret passageways and perform tricks at the magic shop. For more educational opportunities, visit the Exploratorium exhibit in the Innovation Gallery or take a class in one of the Dickson Academy classrooms. The options are endless for all curious minds at the Museum of Natural Curiosity.
Lakeside RV Campground
campground

Provo, UT
Lakeside RV Campground is a full service, family-owned park offering year-round accommodations. They are 16.8 miles southeast of Lehi.The campground is the perfect getaway or stop-over for RV travelers.The Lakeside location offers the perfect balance of being close to local attractions/conveniences, while enjoying a relaxed country atmosphere at the same time. 65-foot pull thru sites. (Big Rigs welcome) We are able to accommodate up to 45? RVs with tow vehicles.Lakeside Campground sits on 10 acres and has 120 spaces with lawn at every site. Almost all of the sites offer shade from our many Cottonwood, Maple and Willow trees. The beautiful surroundings of the Provo River and the landscape are difficult to beat. Whatever you like to do, this will serve as a great base camp for you. You can enjoy boating at Utah Lake, taking a swim in the pool, and exploring the nearby Provo River Trail.
Pony Express RV Resort
campground

North Salt Lake, UT
Drive south on Interstate 15 from Layton and take in the views of mountains on one side and water on the other. Enjoy views of Farmington Bay, Thurston Peak, Grandview Peak, and Bay Waterfowl Management Area to reach the Pony Express RV Resort. The sites here can accommodate any rig of any size, and you can also rent a cozy, modern log cabin or a larger modern cottage. Guests are welcome to enjoy a variety of spacious campsites with full utility hookups, which includes free WiFi and cable television. Both cabins and campsites are equipped with picnic tables, and there?s a general store on site that can also refill your propane tank. This park emphasizes relaxation and serenity, combining the peaceful wilderness surrounding Great Salt Lake with modern amenities and a variety of activities. The park operates all year round, and is convenient to many local ski hills, the Jordan River Parkway, the Salt Lake City International Airport, and downtown Salt Lake City.
Brigham Young University
attraction

Provo, UT
This lovely campus has a bit of everything. If you?re into art, check out the museums, where you can find works of art by artists like Norman Rockwell. Sports aficionados will enjoy the 66,000 seat LaVell Edwards Stadium for football games, or catch a basketball game, where you can view it at the 23,000 seat Marriott Center. If you?d like to listen to quality music, watch great theater, or watch a free movie you can see it here.
Provo Canyon
attraction

Provo, UT
Provo Canyon is full of scenic parks with access to the Provo River for fishing, relaxation and recreational activities. In these parks you'll also find trail-heads to the Uinta National Forest. You'll have majestic views of the surrounding mountains. All parks have pavilions which can be rented for a fee. Most places offer barbecue, power, and running-water restrooms.
Utah Lake State Park
campground

Provo, UT
Utah?s largest freshwater lake, offers plenty of opportunities to fish for catfish, walleye, white bass, black bass, and panfish. On Utah Lake you can powerboat, sail the day, or canoe. Visitors will have access to picnic tables, a pavilion, and a fire pit. A great destination for your RV rental trip this park is easy to access with wide roads and no major barriers to maneuvering. Easy access to the pull thru sites and dump station the park provides electric and water hookups. As a bonus you can hop on the bike and ride miles and miles of paved multi-use trails traffic free!
Salt Lake City KOA
campground

Sandy, UT
The Salt Lake City KOA is the closest RV park to downtown Salt Lake City. It offers a traditional camping experience along with easy access to all the city's attractions via the new light rail transit system. Salt Lake City has lots of attractions. The KOA offers City Sights tours will paint you a wonderful picture of Salt Lake City and its rich history. They pick up and drop off right here at our campground for most of their tours. They have two smaller trolley tours that are available for pickup at Temple Square. RV facilities and amenities include 50 max amp, 80? max length, Wi-Fi, Cable TV, pool, sauna, hot tub, propane, pavilion, and kitchen. The KOA also offers recreational activities and events for campers as well. Campers can also enjoy breakfast on Saturday and Sunday. The Salt Lake City KOA provides a great place to relax and enjoy after spending time exploring this corner of Utah.
The Fairview Museum of History and Art
attraction

West Jordan, UT
The Fairview Museum of History and Art in Fairview, Utah is a wonderful place for an excursion. The museum has exhibits of sculpture, painting, oral history, local history, and much more. The museum also has a New Columbian Mammoth skeleton, which is fascinating to see. The museum is a nonprofit organization, and most of the staff are volunteers from the area. Two main buildings, the Heritage, which is 115 years old and the Horizon Building, contain the exhibits. The mostly volunteer staff is dedicated to preserving pioneer and historical artifacts, histories, and cultural collections. Their mission also includes providing an outlet for creative talent and educational opportunities. There are over 100 pieces of sculpture in the museum. Many of the exhibits and activities are designed as educational materials for the elementary school visitors. Local artists teach adult art classes on the premises of the museum. The library staff provides assistance to individuals and groups searching for information on local ancestors and the history of the area.
Nearby Parks