Explore Greensboro RV Rentals
---
Search RV Deliveries
---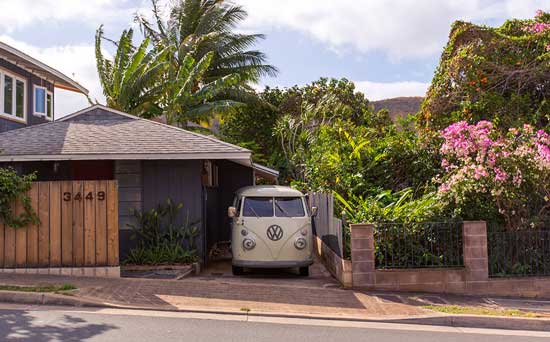 Home Delivery

Have an RV delivered directly to your home and start your adventure from your front door—or add a spare room for family to stay while they're in town.

Search Home Delivery RVs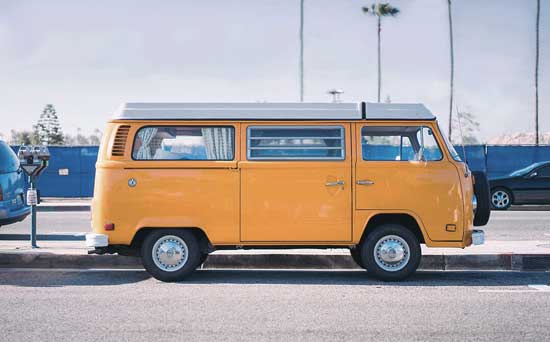 Airport Delivery

Have an RV delivered directly to your arriving airport and start your adventure straight out the gate—no connecting rides necessary.

Search Airport Delivery RVs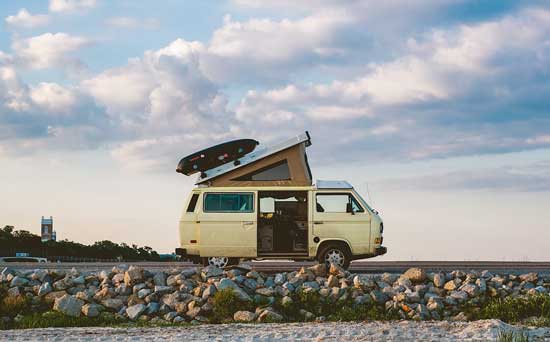 Destination Delivery

Have an RV delivered directly to a campground, festival, or sporting event, and camp in style—without having to get behind the wheel.

Search Destination Delivery RVs
Discover Greensboro, NC
---
The city of Greensboro is one of the largest in the state of North Carolina, and one of the best places to rent an RV for vacationers. Greensboro was founded in the mid 18th century by Quaker missionaries from the northeast, and later named after Major General Nathanael Greene, an integral member of the rebellion that helped establish independence for America during the Revolutionary War.
The historic importance of Greensboro can be felt immediately upon entering the distinguished city, having been a key component to the American Revolutionary War, the Civil War, the Civil Rights Movement, and many other moments in history. Historic sites are scattered around the city offering a glimpse into the turbulent past of a city and state.
Today, Greensboro has evolved from a small settlement into an industrial powerhouse capable of pulling in large numbers of visitors each year. The food, the culture, the nightlife, the convenience; these are all fantastic reasons to book an RV in Greensboro.
High Point and Winston-Salem together with Greensboro make up the famous Piedmont Triad, a group of cities in central North Carolina that form one of the country's best metro areas in terms of beauty, cleanliness, friendliness, and opportunity to live happily.
Explore the Outdoors
The state of North Carolina is easily one of the most gorgeous places in the country, with magnificent rainforests, ancient mountains worn with time, and powerful rivers cutting through the landscape. Greensboro itself has over 100 parks and playground areas for its citizens to savor. Its reputation as an outdoor-friendly city is well established, and many people commute to work by bicycle, walk, or jog along one of the city's many nature trails and greenways. One of the very best parks in all of Greensboro is Barber Park; natural areas, playgrounds, sports courts & fields, picnic shelters, walking trails, and even an amphitheater capable of holding live events and concerts, are all part of this amazing public space.
Hanging Rock State Park is located to the northwest of town, easily reachable in a Greensboro rental RV. The park is named for the Hanging Rock outcropping that overlooks the valley below it. Breathtaking views from the top of the rock are incredible but not for the faint of heart. Additionally, there are miles and miles of lovely nature trails winding through the Sauratown Mountains, as well as several waterfalls. Camping in your Greensboro camper rental is easy at Hanging Rock State Park, and also the other state parks in the area like Mayo River State Park and Pilot Mountain State Park.
Uwharrie National Forest is a magnificent place to go when you rent an RV in Greensboro, as it is less than an hour's drive to the south. People enjoy off-roading, ATV riding, hunting, fishing, and even panning for gold in the rivers at Uwharrie. There are of course a few campgrounds at Uwharrie National Forest as is the case with most federal forests and parks.
Pisgah National Forest and Cherokee National Forest, out by Asheville, show a whole other side of North Carolina that has the power to dazzle and amaze. Tremendous old Appalachian peaks permeate the forest land and have some stunning views of their own, especially in the autumn when the leaves have begun to change colors.
Croatan National Forest is another great place to visit with your Greensboro motorhome rental provided you have the time and the motivation to drive to the stunning coasts of North Carolina. Croatoan, along with Cape Lookout National Seashore are home to some amazing wetlands, coastal forests, sand dunes, and sandy beaches, all of which are more than worth visiting.
City Sightseeing
As is the case with most major cities, Greensboro is full of lively nightlife, world-class entertainment, memorable attractions, and mouth-watering food. There are just too many attractions to possibly name or visit on one trip, but in an effort to paint an accurate picture of just how cultured and exciting Greensboro is, a few should be mentioned.
Weatherspoon Art Museum is an astounding collection of contemporary artwork, all available for the viewing public to see. For lovers of history, the Greensboro History Museum and the International Civil Rights Center & Museum enlighten and intrigue curious onlookers hoping to gain a better understanding of the complex history of both Greensboro, and the state of North Carolina.
The Greensboro Science Center and the Greensboro Children's Museum are ideal places to see especially if you have children along for the Greensboro rental motorhome ride. These family-friendly institutions spark the imagination while educating the youth with colorful displays and fun, interactive exhibits. The Greensboro Coliseum Complex plays host to countless entertainers and bands who come to town and rock the house. Wet 'n Wild Emerald Pointe is a thrilling water park for people of all ages; beating the heat has never been so fun.
RV Parks to Visit
Several Walmart Supercenters and hundreds of RV-friendly fueling stations can be found when you rent an RV in Greensboro, so it becomes quite clear upon arrival that exploring the south in a camper is becoming a popular alternative to the conventional hotel-centric vacations.
Greensboro KOA could be a nice place to stay overnight when you arrive in Greensboro; the refreshing pool and extra-long camping sites are just a few reasons to try out this shaded campground beneath the forest canopy.
Oak Hollow Campground, over in High Point, has lots of campsites ready to house the Greensboro rental camper, and is near a lake, a golf course, and a marina. Deep River Campground & RV Park sits on the banks of the Deep River to the south of Greensboro, with pool tables, video games, pavilions, a driving range, and two pools.
RV Rentals in Greensboro, NC
Greensboro, NC is the perfect spot to start your next road trip.
There are many popular rentals in Greensboro. Outdoorsy's Greensboro RV rental marketplace allows renters to choose from rental options from professional RV rental agencies as well as RVs for rent by owner.
RV and Motorhome Rentals Nearby
Nearby to Greensboro are a number of National, State and Local parks. Travelers can easily rent RVs and motorhomes near Shenandoah National Park, Blue Ridge Parkway, Carl Sandburg Home National Historic Site, Pisgah National Forest, and Table Rock State Park.
Popular RV Types & Amenities
Recent Renter Reviews in Greensboro, NC
---
Average Weather in Greensboro, NC
---
What's around Greensboro, NC
---
Check out local hikes, campgrounds, dumpstations, and more!
Local Hiking Trails
| Hiking Trail | City | State |
| --- | --- | --- |
| Sharp Top Trail | Bedford | Virginia |
| McAfee Knob Appalachian Trail | Salem | Virginia |
| Hanging Rock Trail | Danbury | North Carolina |
| Dragon's Tooth Trail | Catawba | Virginia |
| Moores Knob Trail | Danbury | North Carolina |
| Cascades National Recreation Trail to Barney's Wall | Pembroke | Virginia |
| Stone Mountain Loop Trail | Roaring Gap | North Carolina |
| Raven Rock Loop Trail | Lillington | North Carolina |
| Ledge Spring, Jomeokee, and Sassafras Trails | Pinnacle | North Carolina |
| Company Mill Loop | Raleigh | North Carolina |
Nearby Dumpstations
Rest Stop
Rest Area EB Burlington, NC 27215
Eastbound, 25 truck parking spaces, Restrooms, Picnic Table, Vending, Handicap (R)
Rest Stop
Rest Area WB Advance, NC 27006
Westbound, 20 truck parking spaces, Restrooms, Picnic Table, Vending, Pets, Handicap (R)
Rest Stop
Welcome Center SB Seagrove, NC 36375
Southbound, 31 truck parking spaces, Restrooms, Picnic Table, Vending, Pets, Recycling Bins, Pay Phones, Tourist Information (R)
Rest Stop
Rest Area SB Thomasville, NC 27360
Southbound, 20 truck parking spaces, Restrooms, Picnic Table, Vending, Pets, Handicap (R)
Rest Stop
Rest Area EB Advance, NC 27006
Eastbound, 20 truck parking spaces, Restrooms, Picnic Table, Vending, Pets, Handicap (R)
Rest Stop
Welcome Center NB Seagrove, NC 27341
Northbound, 28 truck parking spaces, Restrooms, Picnic Table, Vending, Pets, Recycling Bins, Pay Phones, Tourist Information (R)
Out of Doors Mart
8510 Norcross Road Colfax, NC 27235
Airstream, Forest River (D)
Rest Stop
Rest Area WB Burlington, NC 27215
Westbound, 20 truck parking spaces, Restrooms, Picnic Table, Vending, Handicap, Pay Phones, Recycling Bins (R)
Rest Stop
Rest Area NB Pinnacle, NC 27043
Northbound, No trucks allowed (R)
Rest Stop
Rest Area NB Thomasville, NC 27360
Northbound, 15 truck parking spaces, Restrooms, Picnic Table, Vending, Pets, Handicap (R)
Nearby Campgrounds
Eno River State Park
attraction

Durham, NC
You can walk through 30 miles of trails, take pictures do some fishing and enjoy the sights and sounds of nature. The Eno River will take you through mature forests, flowering shrubs and historic mills. If the river isn?t too shallow you can also canoe and kayak.
Museum of Life and Science
attraction

Durham, NC
Children and adults will enjoy hands on exhibits that teach about the scientific principles, while exploring aerodynamics, architecture and engineering. In the outdoor section visitors will enjoy walking through a hut full of butterflies, discovering dinosaurs, climb a collection of tree houses connecte through a canopy of pines, and you can check out wolves.
Birchwood RV Park
campground

Durham, NC
Located in the triangle region of North Carolina, visitors will have easy access to Durham, Chapel Hill, Cary and Raleigh. You will also have access to the Duke Forest and can explore many on site and nearby trails. If you?re into golf you can also check out the nearby courses. A quiet place to relax and enjoy, make sure to bring your four legged friend.
Spring Hill RV Park
campground

Chapel Hill, NC
Spring Hill RV Park in Chapel Hill, North Carolina has spacious sites with full hookups. Each site is level, with a concrete pad. It is a very quiet park, and feels like your own private place in the woods. This is the place to get away from cable TV! Set up your lawn chair and enjoy. You'll be surprised at how restful it is to get away from the city and enjoy the peaceful feeling of being outdoors. Be still and listen for birdsong. Watch the squirrels play and jump from tree to tree. All those trees make this campground nice and shady. Sit quietly while deer wander through your site. This park is clean and well-maintained. They enforce a very slow speed limit, so children are not at risk from speeders, and there are no revving engines. The best amenities are nearby in Chapel Hill. This really is a quiet, back-to-nature experience.
Lake Myers RV Resort
campground

Mocksville, NC
Lake Myers RV Resort in North Carolina has an ideal location: close to major cities and tourist attractions, yet plenty of solitude among the trees. Recent property improvements include upgraded roads, a new pool filtration system, and electrical upgrades. Lake Myers RV Resort is a spacious, "has it all" family-oriented destination RV resort in North Carolina spread out across 74 acres. Lake Myers and the adjacent RV resort are perfect for overnight or extended-stay camping on a seasonal basis. They have sites that include 30 amp full hook-ups. While planning a trip to our RV resort in North Carolina, consider the lake-side villa rentals, which sleep up to four and include full bedroom linens, appliances, kitchenware and a full bathroom with shower. For the truly adventurous, you can choose their hard-sided tents, which sleep up to four. Without plumbing, heating or air, a cabin rental is a sure way to truly experience nature.
Oak Hollow Campground
campground

High Point, NC
Oak Hollow Campground in High Point, North Carolina is a beautiful place to spend some time in a recreational vehicle. The staff at the campground welcomes guests and looks out for them during their entire stay. This campground offers campers the chance to relax and retreat in a spectacular setting. All of the residents enjoy the serenity of this wonderful place away from the pace of ordinary life. Many of the campsites border the scenic shores of Oak Hollow Lake. The staff is ready for single RV?s or groups that love to travel together. Oak Hollow Campground provides full service including 30 or 50 amp electric service at some of the sites. Water and sewer facilities are also available at these sites. At some sites, cable TV and WiFi is available. Other sites provide only 30 amp service as well as water and sewer. Some sites are close to the playground for the children, a line of trees, or the lake.
Sarah P. Duke Gardens
attraction

Durham, NC
Take a walking tour or a trolley tour to enjoy the history, garden architecture, native plants, vegetable gardens and special collections. There are 55 acres and 5 miles of paths to take in the beauty of the flowers and plants.
Nearby Parks