Explore Bend RV Rentals
---
Search RV Deliveries
---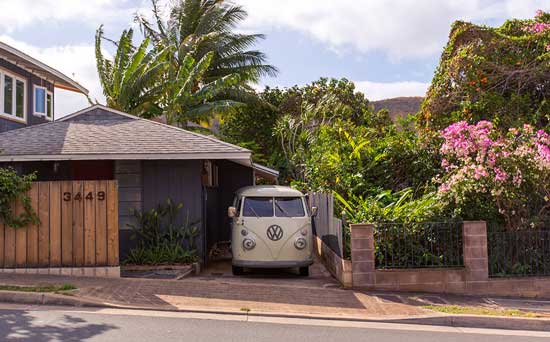 Home Delivery

Have an RV delivered directly to your home and start your adventure from your front door—or add a spare room for family to stay while they're in town.

Search Home Delivery RVs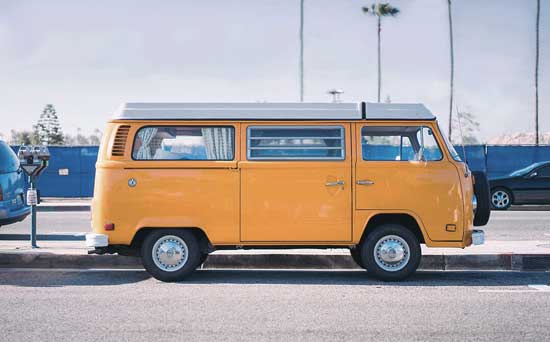 Airport Delivery

Have an RV delivered directly to your arriving airport and start your adventure straight out the gate—no connecting rides necessary.

Search Airport Delivery RVs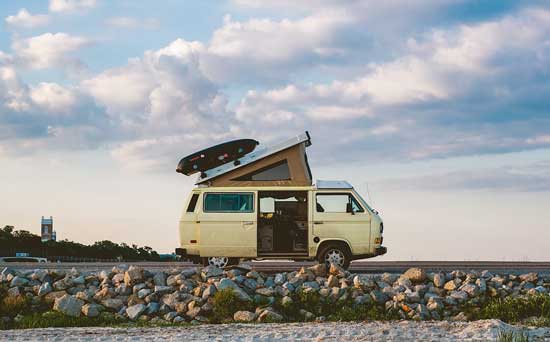 Destination Delivery

Have an RV delivered directly to a campground, festival, or sporting event, and camp in style—without having to get behind the wheel.

Search Destination Delivery RVs
Discover Bend, OR
---
In central Oregon, about 160 miles Southeast of Portland, lies the vibrant city of Bend. Situated on the Deschutes River, in the midst of mountains, valleys, and crystal clear lakes, Bend is truly a place to experience awe-inspiring landscapes and outdoor adventures. The town, once known as Farewell Bend, was a point of parting ways for the many pioneers who passed through the mountainous region throughout the mid-late 1800's. Times and technologies have changed, but Bend's unique geographical terrain and stunning views all around make it a timeless destination for those looking to take in some of nature's finest work. Capture your own experiences here and book an RV rental in Bend.
Experience the Sites and Scenery
The options to engage with the natural wonders that surround Bend are endless. Head in any direction and you and your Bend RV rental will find yourselves on the path to some seriously stunning scenery. Pilot Butte is right in the city limits and towers about 500' above the town. No big deal, it's just a lava dome left behind by an extinct volcano. Visitors can hike, bike or drive to the top and take in the panoramic views of the Bend metro area and the high desert that surrounds it. Another must-stop spot in town is Drake Park. Set on the banks of Mirror Pond, which is really more of a river, you can meander along the paths and take in the views.
Pick a day or two, or three even, to take the camper rental in Bend about 15 miles South. You'll find yourself in so much lava. So, so much lava; or the rocks formerly known as lava. Once the Bend motorhome rental has arrived in this geographic mashup of caves, lava formations, and miles of forests, you can visit Lava River Cave; as long as you aren't claustrophobic. Make sure to bring warm clothes and opt to rent the flashlight. Just two miles away from Lava River Cave is the Newberry National Volcanic Monument. This still seismically active 55,000 acre dreamscape features waterfalls, caves, lava flows and hot springs. And it has a campground, so you don't have to cut the visit short.
The trip with an RV rental in Bend can't be without a visit to Crater Lake National Park, about a two-hour drive from Bend. This park houses the deepest lake in the US, at a crushing 1,943' of depth. Formed when Mt. Mazama erupted and collapsed (a long time ago), this lake is, no doubt, a wonder to be witnessed. Lots of opportunities for recreation are available around the park, including hiking, biking, fishing and for those brave enough, cliff diving.
While touring Bend, you can still get your sea salt fix on the banks of the Pacific. Power up the rental RV and head West for about 175 miles; you'll find yourself in quiet, coastal town of Newport, OR. A walk out onto one of the two observation decks at the Yaquina Bay Bridge provides hours of ocean scoping and sea life spying. The Oregon Coast Aquarium is located here too, housing seabirds aplenty and a variety of local marine creatures. Bend is packed with natural wonders and those listed above are only a few of the many sites and spots around the area to experience when on you rent an RV in Bend, OR.
City Attractions
The city of Bend offers so much to see, from museums and art galleries to the outdoor entertainment venues and vibrant neighborhoods packed with unique Bend culture. The High Desert Museum houses overs 100 wildlife creatures to observe, while also exploring the history of this logging town in the Spirit of the West exhibit. The Deschutes Historical Museum taps into the interesting history of Bend and even offers a free Bend Heritage Walk smartphone app to help guide you through the points of historical interest throughout the town. A visit to the Old Mill District pays homage to the town's prosperous lumber mills. This part of townhouses local shops, an array of restaurants and art galleries. Music and theater fans can take in a show at the outdoor Les Schwab Amphitheater or the historic Tower Theater.
What's Unique
Bend is a unique blend of impressive landmarks, diverse, sometimes even quirky cultural flair, combined with a little bit of the wild, wild west. When visiting this intriguing destination in a Bend camper rental, one can't help but acknowledge the full scope of geological drama that occurred here over hundreds of thousands of years to create the breathtaking terrain that we now are privileged to appreciate. The town of Bend, in the midst of all this gorgeous span of land, encapsulates the same energy and has become a hub of creativity and diversity. Known for its music, movie and art festivals, and with a generous representation of culinary artistry too, the city of Bend is always evolving, just like the nature that surrounds it.
Where to Park It
There are a few RV parks right in the city of Bend. Expand the search radius by 20 miles and you'll unlock dozens of options. This is no coincidence; this pristine place needs to be experienced and one of the best ways to immerse yourself in the region is via the versatile mobile lodging that is your Bend RV rental. For the national park camping experience, Newberry National Volcanic Monument offers sites for camper rentals and so does the Deschutes National Forest. Walmart is just South of the city center, on Highway 97.
The Food
For a sustenance and supply run to a grocery store, you shouldn't have to go too far. There are a variety of local markets and some larger chain grocery stores around town. Most are located off the Highway 97 stretch, though some are a bit further off the highway. As a top-rated city for "foodies", there should be no trouble finding some awesome eats in the restaurant realm here. Cuisine options are almost endless. There are quite a few restaurants offering expansive gluten-free menu options, and also many focusing on vegetarian and vegan-friendly offerings.
Don't think about it. Just go. Just get out there and experience Bend. Eat the food, see the sites, take in the scenery. Search for an RV rental in Bend, OR and start planning a visit that you won't soon forget.
RV Rentals in Bend, OR
Bend, OR is the perfect spot to start your next road trip.
There are many popular rentals in Bend. Outdoorsy's Bend RV rental marketplace allows renters to choose from rental options from professional RV rental agencies as well as RVs for rent by owner.
RV and Motorhome Rentals Nearby
Nearby to Bend are a number of National, State and Local parks. Travelers can easily rent RVs and motorhomes near Columbia River Gorge National Scenic Area, Mt St Helens National Volcanic Monument, Mount Rainier National Park, Silver Falls State Park, and Mt. Hood National Forest.
Popular RV Types & Amenities
Recent Renter Reviews in Bend, OR
---
Average Weather in Bend, OR
---
What's around Bend, OR
---
Check out local hikes, campgrounds, dumpstations, and more!
Local Hiking Trails
| Hiking Trail | City | State |
| --- | --- | --- |
| Mirror Lake Loop Trail | Government Camp | Oregon |
| Misery Ridge and Summit Trail Loop | Terrebonne | Oregon |
| Opal Creek Trail | Elkhorn | Oregon |
| Shellburg and Stassel Falls Trail | Mehama | Oregon |
| Ramona Falls Trail | Rhododendron | Oregon |
| Trail of Ten Falls | Silverton | Oregon |
| Tamolitch Blue Pool via McKenzie River Trail | McKenzie Bridge | Oregon |
| Spencer Butte Trail | Eugene | Oregon |
| Abiqua Falls Trail | Scotts Mills | Oregon |
| Tumalo Creek Trail to Tumalo Falls | Bend | Oregon |
Nearby Dumpstations
Rest Stop
Rest Area NB, MP 112.6 Culver, OR 97734
Northbound, Southbound, 10 truck parking spaces, Restrooms, Picnic Table (R)
Rest Stop
Rest Area EB, MP 29 Redmond, OR 97756
Eastbound, Westbound, Restrooms, Picnic Table (R)
High Desert RV & Auto Repair Inc
1677 NW Gardner Road Prineville, OR
General repair, Body repair, Engine repair, Chassis repair, Parts Sales, Parts Installation, Road service, propane, Workhorse, dump ($3, All year) (SR)
Jerrys RV Center
1165 Se Highway 97 Bend, OR 97702
(SR)
Motorcoach Sales Of Oregon
62955 Boyd Acres Road Bend, OR 97701
General Repair, Parts Sales, Parts Installation, Itasca, Forest River, Propane during open hours M-F 8am-6pm, Dump (All year, free, 24/7, rinse water, When entrance of the Beaver place is closed, access dump by UPS access, 300 feet North, and going through parking lot.) (D)
Ark Mobile RV Repair Service
Mobile Only. Do not visit this location. Please Call Bend, OR 97701
(SR)
Accurate RV
Mobile Only. Do not visit this location. Please Call Bend, OR 97702
(SR)
Larrys RV Inc
3000 S Hwy 97 Redmond, OR 97756
General Repair, Parts Sales, Parts Installation (SR) (D)
Rest Stop
Rest Area NB, MP 42.8 Brothers, OR 97712
Northbound, Southbound, 10 truck parking spaces, Restrooms, Picnic Table (R)
Big Country RV
63500 North Highway 97 Bend, OR 97701
Fleetwood, Heartland, Keystone, Outdoors, Roadtrek, Open Range, Lance, Certified Techs (SR) (D)
Nearby Campgrounds
Mt. Bachelor
attraction

Bend, OR
Mt. Bachelor is a known skiing destination but it also offers many summer recreational activities. During the winter you and your family can take skiing or snowboarding lessons, you can travel by dogsled, or go on a snowshoe tour. During the summer you can enjoy scenic chair lift rides, biking, hiking, beer tours and so much more.
Crown Villa RV Resort
campground

Bend, OR
You can have the best of both worlds in Crown Villa Resort the fitness centers, steam rooms, concierge service will make you feel pampered, but the resort is close enough to several outdoor activities to make you feel rugged. There are many snow parks nearby which have some of the best terrain in the northwest. With access to the mountains along the Cascade Lakes Highway you will also have plenty of opportunities for a hike. Countless lakes, rivers and reservoirs beckon you to get into the water and fish, swim or go white water rafting. Crown Villa is close to town and several attractions such as the famous High Desert Museum, there won?t be a dull moment during your stay. Staying here in your RV rental is an easy choice with the huge sites and easy access making even the most untrained novice look like a pro.
Scandia RV Park
campground

Bend, OR
Right in downtown Scandia is a good shakedown stop when you pickup or drop off your RV rental to the local owner. With paved roads and sites you have easy navigation. Nearby shopping and restraunts including the outlets allow you to stock up before heading out in your RV rental.
Lava River Cave
attraction

Orem, UT
Explore a mile-long ancient lava tunnel which was created over 80,000 years ago. This particular lava tube is part of the Newberry National Volcanic Monument. You can marvel at the shiny, glazed symmetrical surfaces and listen to echoes. Once you reach 3,000 feet into the cave, your feet will be greeted by sand. This Sand Garden is said to be fine volcanic ash deposited 6,600 years ago. As you step out of the cave you can catch a glimpse of migratory birds, golden mantled ground squirrels, and maybe even a cougar.
Tumalo State Park
campground

Bend, OR
The park is nestled between the Deschutes River and the Cascade mountains. Clear alpine lakes, trout streams, endless hiking and mountain bike trails are at your reach. The park is home to an array of bird species perfect for birding activities. As the sun sets, you can listen to coyotes, and watch the sun move below the rim of the canyon. You can enjoy the scent of juniper and sage as you watch the stars above you. If you want to take a break from the RV you and your family can also stay in a yurt or camp. Great spots for travel trailer rental.
High Desert Museum
attraction

Bend, OR
The High Desert Museum presents wildlife, culture, art and natural resources to cultivate and understanding and appreciation of the high desert environment. Through indoor and outdoor exhibits, wildlife in natural-like habitats, and living history demonstrations visitors will come to understand the rich cultural and natural heritage of North America's high desert country.
Nearby Parks