2021 Luxury Class C Bunkhouse S2 WiFi Available!
5
(2)
8 seatbelts
Sleeps 10
32 ft
Year 2021
Enhanced clean
Outdoorsy guidelines
Your safety and health is key. This host has committed to a thorough cleaning regimen informed by CDC guidelines.
Steve was great when he delivered the RV to our house. He took the time to explain all the features of this model. I would recommend Carefree Coach to anyone looking for a great rental. Definitely worth the money for a well equipped RV.
---
Now open for Rentals our newest addition to the fleet - 2021 Forest River Sunseeker 3250 Bunkhouse!
Sleeps: 10 guests

Seats: 8 seatbelts

Fresh water tank: 44 gallons

Fuel: Gas
---
---
Owner rules
Rentals Rules & Agreement Addendum
In addition to the terms of the rental contract: Minimum 2 or 3 day rental (vehicle Specific)
__________No Refunds for Early Returns: If you return early we do not refund the days you will not use. This includes if you have an accident or crash in the unit, however if the crash is not your fault you may be able to recover your rental costs from the at-fault driver's liability insurance.
__________Fee for Late Returns: If you are late returning the unit past the agreed time listed and initialed on this page, there is a $40 per hour late fee. You will also be responsible for the cost of any canceled rentals due to your late return.
__________All drivers must be at least 25 years old and must be listed on the contract when you pick up the unit. NO EXCEPTIONS.
__________NO SMOKING: Smoking (including cigars, pipes, drugs, etc) in the unit forfeits your entire security deposit.
__________Odors / Cooking: We do not allow anything that can create a strong smell in the RV that is difficult to remove, such as raw fish storage or cooking with heavy spices such as curry or strong gumbo. When cooking inside the unit, please operate exhaust fan above stove. For excessive interior odors, the bathroom vent fan is also available. Any excessive odors on return may result in a $250 Deep Cleaning Fee
__________Travel Restrictions: Our RV units are NOT allowed to travel into Mexico & our insurance does not cover you or the unit in Mexico. No travel allowed on any non-paved roadways like logging roads, forest service roads, beaches, etc. Only exception to this is a non- paved road inside a licensed RV Park. Crossing into Mexico will cause the unit to be reported stolen and the total loss of your security
deposit.
__________Toll Roads, Red Light Cameras, parking tickets, etc: Parking Tickets, Mailed Violations, and Toll invoices are a major burden and we charge a $75 administrative fee for each invoice we get. Responsibility for traffic or parking violations will be transferred to you and you will be charged a $75 administration fee plus the cost of the violation. If you want to use Toll Roads, our EZPASS is available for your use. Any tolls incurred during the rental will be directly applied to the security deposit on return. If you choose to forgo this option, the EZPASS will be removed from the vehicle and the renter will be responsible for cash tolls plus the above described administrative fees should a violation occur.
Note: Most toll agencies are good to work with and will help you out if you make a mistake and call them right away.
__________FUEL: Please make sure you fill with the correct fuel type. Renter is 100% responsible for damage due to wrong fuel fill.
__________Towing: We do not allow towing anything with our unit.
__________Awnings/Leveling System: Please use extreme care when using the awnings and leveling system. This is for your protection because these parts can be $1200-$1,500 to replace (up to $5000 for the automatic ones) plus labor and can be damaged very easily due to weather or accidental misuse. Awnings and auto levelers ARE NOT COVERED by insurance. Damage to awnings or Leveling system, including damage while driving (tree, tollroad, etc) are 100% your responsibility and could exceed your security/damage deposit amount.
__________Excessive Idling: Prolonged idling of the RV truck engine can cause unnecessary damage and wear. Vehicle idling times are monitored and excess idling periods of over 1 hour depending on duration and number of occurrences will apply maintenance charges to the security deposit in the amount of $250 or more. If you need a power supply, the onboard generator is designed to power the coach when shore power is not available.
__________Generators: RV generators are for running the central a/c and temporary power while traveling. Each rental includes 4 hours of included generator use per rental day. Each additional hour will be taken from the security deposit at a rate of $5 per hour
__________Pets: We allow small dogs (2 max), but an extra $150 fee applies per pet. The pet must also be approved prior to securing the rental. Many renters are allergic to pets so we must charge extra because it takes a lot of work to clean the RV after a pet has been in it to remove all the pet hair, dander, and sanitize every surface.
__________Security Deposit: All rentals require a security/damage deposit. The deposit must be on a credit card via the booking site. Your security deposit is refunded after the unit is checked in and there is no damage or issues requiring funds from the deposit. NOTE: Some special events may have an additional security/damage deposit. Failure to accurately report your destination or giving a false destination in order to attend a prohibited or higher deductible event will result in forfeiture and total loss of your security deposit.
__________Training: When you pick up the unit we will complete a pre-rental orientation of the unit that will take about 30 minutes to an hour depending on any prior experience you have with an RV. Picking up an RV is not like picking up a rental car so please plan at least 30 minutes for this when you make your plans.
__________Cleaning: Cleaning is included with the rental and the coach does not have to be returned clean, however it cannot be "trashed" or so dirty that it is filled with trash or dirty beyond what is reasonable for a vacation. Excess Cleaning fee is $150
__________Propane: Propane is charged at $4 per gallon upon return.
__________Waste Holding Tanks: PLEASE USE RV TOILET PAPER ONLY. (easily available at camping supply stores or Wal-Mart). If we experience a clog/jam when emptying the tanks you could be charged for the clean up. Please tell your guests; You are responsible
__________Contingencies: Our ability to provide the rental unit you reserved is contingent upon the previous customer returning the unit on time and undamaged. If a unit is not returned, damaged, or otherwise not road worthy when returned from a prior rental and there is no time to repair the unit before your rental, we will offer a full refund for your deposit.
__________Rental Overages/Fees: Mileage overages charges, generator charges, EZPass tolls, insurance claim deductible, as well as additional fees including cleaning and/or repair fees will be assessed at the end of the rental and applied directly to the security deposit.
__________Roadside Service / Road Hazard: Premium trip protection by our 3rd party partner and road hazard protection is an add-on to your rental.
__________Tires/Curbing: Any damage caused to the tires will be assessed $497per damaged tire. If there is damage to the wheel simulator/rim, an additional $375 will be assessed per wheel. The safety of our renters is our highest priority. Any damage to high pressure RV tires can compromise the integrity of the tire significantly. Please be aware of your surroundings and use your mirrors while making turns in parking lots and areas with raised curbs.
__________Weight and Speed of the Unit:
• Weight Distribution:Contents of the RV must be evenly distributed.
• Speed Awareness:Travelers should never drive at high speeds with an RV.
Never exceed 65 MPH. Heat also is a factor. The warmer the weather, the slower the traveler should drive. The unit is equipped with a GPS monitoring device that will track the speed of the unit. Please note that excessive speeding over 75mph will result in forfeiture of the entire security deposit as all 6 tires will need to be replaced. This is for your safety.
• Regular Tire Inspection: Every time you make a stop, whether for fuel or for the night, you need to recheck the tire pressure and give the tires a visual inspection.
• Immediate Pull Over: Pull over immediately if you suspect there are any issues with any of the tires. If a tire is allowed to fail, the damage has already been done and will grow worse with each additional rotation of the failed tire.
Rates
Weekly

$309.00 /night

0% discount

Monthly

$309.00 /night

0% discount
Minimum stay
3 nights
Refundable security deposit
$1,500.00
24/7 unlimited roadside assistance
Learn more

about Roadside Assistance
Policies
Free cancellation for 48 hours after booking, as long as you cancel more than 14 days before departure.
If canceled more than 14 days prior to departure:

Insurance is refunded
50% of the booking total is refunded
The service fee is not refunded

If canceled within 14 days prior to departure:

Insurance is refunded
0% of the booking total is refunded
The service fee is not refunded
Mileage
100 miles free per day You will be charged $0.49 for every mile over per day.
Generator usage
4 free generator hours per day If you exceed the included hours you will be charged $5.00 per hour.
Owner fees
Cleaning & Prep; we empty the tanks so you don't have to!
---
---
Ready to grab your gear and hit the trails? Before you hike, here are a few things you should check off your list.
Learn more
Content by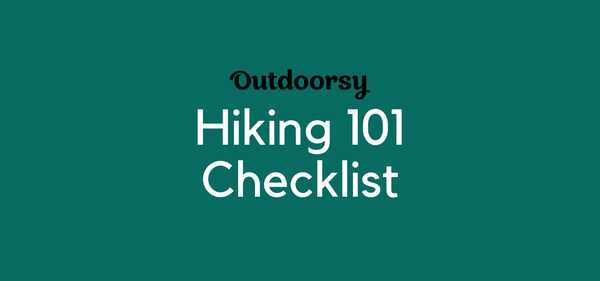 ---
---
Availability
This rental has a 3 night minimum.
2021 Luxury Class C Bunkhouse S2 WiFi Available!
Steve was great when he delivered the RV to our house. He took the time to explain all the features of this model. I would recommend Carefree Coach to anyone looking for a great rental. Definitely worth the money for a well equipped RV.
2 Photos submitted by Ernest Y.
We had a great experience with carefree coach rentals. It was easy to find the right fit for our family. They answered all of our questions and took time to explain everything in advance. We were able to see the RV before the trip so our kids were extra excited. We will definitely use them again!
---
---
---
---
---
---
---
---