Explore Indio RV Rentals
---
Search RV Deliveries
---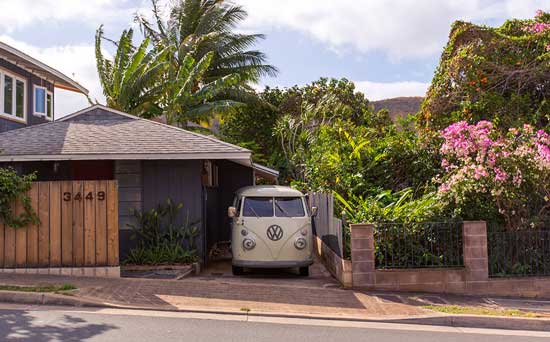 Home Delivery

Have an RV delivered directly to your home and start your adventure from your front door—or add a spare room for family to stay while they're in town.

Search Home Delivery RVs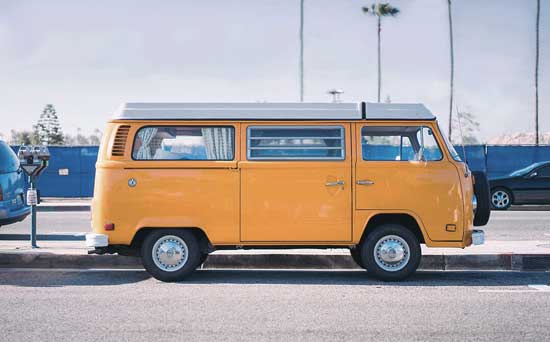 Airport Delivery

Have an RV delivered directly to your arriving airport and start your adventure straight out the gate—no connecting rides necessary.

Search Airport Delivery RVs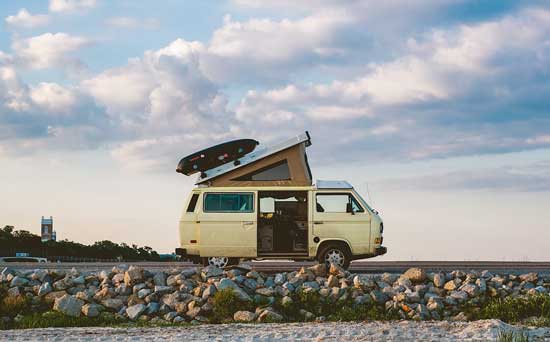 Destination Delivery

Have an RV delivered directly to a campground, festival, or sporting event, and camp in style—without having to get behind the wheel.

Search Destination Delivery RVs
Discover Indio, CA
---
Home to the world-famous Coachella Valley Music and Arts Festival and bordered on either side by Joshua Tree National Park and the Santa Rosa and San Jacinto Mountains National Monument, Indio, CA offers a dazzling mix of wilderness and culture unlike anywhere else in the country. Rent an RV in Indio today, and just let yourself go wherever the desert takes you. It's practically impossible to take a walk outside in this city without stumbling into something astounding. From its art festivals to its proud agricultural sector, from world-class casinos to its unique natural habitats, and from the San Andreas Valley to the peaks of the San Jacinto Mountains, there is no place on Earth like Indio. Book an RV in Riverside County, CA and you will not be disappointed. There's always something to do in or around this "City of Festivals," and with your Indio motorhome rental, you can see it all.
The Great Outdoors
Just 20 miles from the heart of Indio, at the foot of the Indio Hills, sits the magnificent Coachella Valley Preserve. This park boasts 20,000 acres of desert wilderness, wildlife and trails unlike anywhere else on Earth. Keep an eye out, for instance, for the endangered Coachella Valley fringe-toed lizard, known for its ability to "swim" through the fine sand particles in order to escape both predators and the blistering summer heat. And if you stop for a rest at one of many the spring-fed pools in the Thousand Palms Oasis, see if you can spot an entirely different sort of swimmer known as the rare desert pupfish! The nearest site to enjoy beautiful, lush, palm-tree studded groves is just four minutes north of Indio, at the Indio Hills Palms State Park.
But of course, you don't rent a motorhome in Indio, CA just to hang around near the city! Take your rental out to the sprawling Joshua Tree National Park to see the absolute best wild terrain California has to offer. With almost 800,000 acres of land, Joshua Tree is actually home to two distinct desert ecosystems; the Mojave and the Colorado. The possibilities at this park are practically endless. At Black Rock Canyon, for instance, you'll find yourself surrounded by Joshua trees, junipers, and cholla cacti, and campers often have encounters with ground squirrels, jackrabbits, cottontails, and dozens of beautiful native birds. Keep an ear out at night for the sounds of coyotes "singing"; they like to hang out around the campground outskirts. Elsewhere in Joshua Tree, you might encounter the unearthly rock formations of Indian Cove, the breathtaking sights of Keys View (you can actually see the San Andreas Fault here), and the eerie, hollowed-out "eye socket" indentations of Skull Rock.
Once you've had your fill of Joshua Tree (if that's actually possible), take your Indio RV rental over to the other side of the city to the 280,000-acre Santa Rosa and San Jacinto Mountains National Monument. Reaching heights of 10,834 feet, this beautiful area features some truly awe-inspiring sights. From its snow-capped mountains to its canyons and backcountry trails, this park is home to innumerable hidden gems that you simply must see for yourself.
RV Parks
Indio sports a tremendous variety of RV parks in and around the city. Many of these are open to both long-term and short-term residents, so they come with a wide spread of services and amenities. Take your luxury Indio RV rental over to Village 29, for instance, for easy access to Spotlight Casino. Indian Wells RV Resort, on the other hand, offers 300 paved sites with full hookups, complimentary WiFi, a swimming pool, and a ton of community activities. Over at Shadow Hills RV Resort, meanwhile, in addition to full hookups, you'll also find a heated pool and spa. They also brew fresh coffee every morning!
As you take your Indio camper rental out a bit further, say, into the national parks on either side of the city, there may also be a number of spots available for you to park. Be warned, though. Some areas may fill up around the busier parts of the year, and these areas don't offer hookups. These areas also don't tend to offer much in the way of cell service.
If you're looking to take your Indio motorhome rental out to some nearby cities and towns, you'll find no shortage of destinations. Downtown Indio is 23 miles from Palm Springs and 77 miles from Riverside. Want to explore California's coast? Indio is between two and three hours away from both Los Angeles and San Diego. And if you're up for even more of an adventure, the Mexico border is also just two hours away!
Exploring the City
Indio is an absolutely stunning city, and there's certainly no time to get into everything it has to offer here. Its most famous attraction is certainly Coachella. This massive spring music festival attracts about a quarter of a million people, and features rock, indie, hip-hop, and electronic music. In addition to music, the festival also works with a number of established and up-and-coming artists to build large-scale, location-specific art projects, which it showcases at the festival and in nearby campgrounds.
In addition to Coachella, other fun local festivals include the Southwest Arts Festival, which features over 200 artists in every medium under the sun, as well as the Riverside County Fair and National Date Festival. Celebrating the date palm harvest in Coachella (which produces about 35 million pounds of dates each yar), this weeklong celebration includes carnival rides and live entertainment such as camel and ostrich races!
Another prime Indio attraction is the Shields Date Garden, a historic palm orchard established in 1924. In its theater, you'll be able to catch the short movie, The Romance and Sex Life of the Date, any time of the workday, and in the shop, you'll find just about any kind of date-based product under the sun.
RV Rentals in Indio, CA
Indio, CA is the perfect spot to start your next road trip.
There are many popular rentals in Indio. Outdoorsy's Indio RV rental marketplace allows renters to choose from rental options from professional RV rental agencies as well as RVs for rent by owner.
RV and Motorhome Rentals Nearby
Nearby to Indio are a number of National, State and Local parks. Travelers can easily rent RVs and motorhomes near Lake Poway Park, Santa Monica Mountains National Recreation Area, Limestone Canyon Regional Park, Eaton Canyon Park, and Angeles National Forest.
Recent Renter Reviews in Indio, CA
---
Average Weather in Indio, CA
---
What's around Indio, CA
---
Check out local hikes, campgrounds, dumpstations, and more!
Local Hiking Trails
| Hiking Trail | City | State |
| --- | --- | --- |
| Etiwanda Falls Trail | Rancho Cucamonga | California |
| Mt. San Antonio & Mt. Baldy Notch Trail | Mt Baldy | California |
| Black Star Canyon Trail | Silverado | California |
| Torrey Pines State Reserve Trail | La Jolla | California |
| Cowles Mountain Trail | San Diego | California |
| Cedar Creek Falls Trail | Ramona | California |
| Iron Mountain Trail | Poway | California |
| Three Sisters Waterfalls Trail | Descanso | California |
| East Fork Trail (Bridge to Nowhere) | Azusa | California |
| Potato Chip Rock via Mt. Woodson Trail | Poway | California |
Nearby Dumpstations
Marathon Coach
101 South California Avenue Beaumont, CA 92223
(D)
R V Discount Center
2424 West Ramsey Street Banning, CA 92220
General Repair, Parts Sales, Parts Installation, Dutchmen, Starcraft (SR) (D)
Rest Stop
Rest Area Mecca, CA 92254
Mar 2016: Reported closed, Westbound, 5 truck parking spaces, Restrooms, Picnic Table, Vending, Pets, Handicap (R)
Rest Stop
Rest Area WB White Water, CA 92282
Dec 2015: Was closed for repairs. This one is closed often. , Westbound, 12 truck parking spaces, Restrooms, Picnic Table, Vending, RV, Pets, Handicap (R)
Rest Stop
Rest Area Beaumont, CA 92223
Feb 2016: Still closed and getting overgrown, but buildings and drive are still there, Westbound, Restrooms, Picnic Table, Vending, Pets, Handicap (R)
Rays RV
4500 West Ramsey Street Banning, CA 92220
(D)
Rest Stop
Rest Area Chuckwalla, CA 92254
Mar 2016: Reported closed, Eastbound, 4 truck parking spaces, Restrooms, Picnic Table, Vending, Pets, Handicap (R)
Rest Stop
Rest Area EB White Water, CA 92282
Dec 2015: Was closed for repairs. This one is closed often, Eastbound, 20 truck parking spaces, Restrooms, Picnic Table, Vending, RV, Pets, Handicap (R)
Beaumont RVs
910 Western Knolls Dr. Beaumont, CA 92223
General Repair, Parts Sales, Parts Installation (SR) (D)
Carson Trailer -Beaumont
1375 E. 6th St Beaumont, CA 92223
General Repair, Parts Sales, Parts Installation (SR) (D)
Nearby Campgrounds
Indian Waters RV Resort
campground

Indio, CA
Indio, California's Indian Waters RV Resort provides a convenient place to enjoy the sunshine. Indian Waters has clean, wide parking pads, full hookups, and pull-through sites. Big rigs are easily accommodated here. The washrooms and showers are kept very clean. Stay here for Coachella, or anything else in the Palm Springs area. The two swimming pools and jacuzzi are clean and inviting. Go for a swim, or try out the exercise room. Play a game of ping pong or shuffleboard. In the winter season, the resort organizes activities from volleyball games and water aerobics to barbecue lunches and theme dinners. Enjoy a coffee at the cafe or indulge in some waffles for breakfast. There are dog walking areas, and benches to sit and relax and enjoy the little lakes. The location can't be beat as it is very close to shopping and restaurants. This is a pleasant resort for a long or short stay. The flowers in the garden are even labeled with their names.
Palm Springs International Film Festival
attraction

Palm Springs, CA
The Palm Springs International Film Festival has been an annual tradition for the past 27 years. As one of the most respected film festivals in the country, it boasts a cultural diversity and depth matched by few others. Nearly 200 films from 60 different countries represent the best in international cinema, earning an enthusiastic and loyal audience of 137,000 people.
Emerald Desert RV Resort
campground

Palm Desert, CA
Featuring 33 acres of beautiful and well-maintained grounds, Emerald Desert RV Resort is recognized as one of the best places to stay in the Coachella Valley region. Here, you'll get access to any of the park's 255 spacious RV sites. You'll also get to enjoy resort-style amenities while experiencing top-notch customer service. Plus, the city of Palm Desert in California is known for its year-round warm climate as well as its own calendar full of must-go-to events, so you'll have plenty to do and a lot of things waiting for you the moment you pull in here after a long day on the road. Lounge by the pool, give in to a much-needed body massage, or get up and explore the desert like you've always wanted to. Whether you're seeking a relaxing vacation or looking for an exhilarating adventure, Palm Desert's Emerald Desert RV Resort is the perfect place for you and your family.
Cathedral Palms RV Resort
campground

Cathedral City, CA
Cathedral Palms RV Resort is a wonderful, secluded resort that is perfect for a relaxing getaway. With a pool, spa, wading pool, showers and laundry facilities, Cathedral Palms is truly a home away from home, if not better. Located just seven miles away from downtown Palm Springs, you can enjoy the best of both worlds: seclusion and relaxation, and all the festivals and parties you can handle.
Lake Skinner Recreation Area
campground

Winchester, CA
Do you want to explore Murrieta in California? If so, there is a great RV park just seven miles away in Temecula. It's called Lake Skinner Recreation Area, and each of the 241 sites has full hookup. There is also WiFI, picnic tables, a grill, and a camp store. It is based in the Lake Skinner Park, which has great amenities. You can hire bikes, go horseback riding and sailing, and have picnics here. There are even barbeques throughout the park for you to take advantage of. One of the greatest attractions is fishing in Lake Skinner. You can catch striped bass, largemouth bass, carp, and bluegill. In the summer, there is also catfish, and in the winter, trout. The lake is a haven for bird watchers, and herons, owls, and hawks are just some of the birds which you might spot. There is also a one and a half mile walk around the park, which is great for those who just want a gentle stroll. You will be rewarded by fantastic views, including the rolling hills of Winchester. On a hot day, take a dip in the splash pool. Once you have had your fill of the park, why not head in to Murrieta for great restaurants and shops.
The Western Science Center
attraction

Hemet, CA
Are you looking for something fun and interesting to do during your stay in Moreno Valley, California? If so, head over to The Western Science Center in nearby Hemet. It is a state-of-the-art museum which houses archeological artifacts and Pleistocene Ice Age fossils. These were discovered during the development of Diamond Valley Lake. You will get to meet Max, one of the largest mastodons to be found in the west of the US, as well as Xena, a teenage Columbian mammoth. Perhaps one of the most exciting exhibitions here is of Little Stevie, a large mastodon. He is beneath the museum floor and you walk on tempered glass and look down on him. Kids will particularly enjoy the hands-on experiences which are offered; for example, make your own fossil. If you get here early, why not take a tour around the native plant garden? All in all, you should have a very enjoyable and memorable day.
Coachella Music Festival
attraction

Palm Springs, CA
The annual Coachella Music Festival is a beacon for those who love nothing more than the experience of live music. Multiple tents play live music from several different genres including electronic, hip hop and alternative rock all night long. Grab a drink, grab a friend and dance until you can't anymore!
Stagecoach Country Music Festival
attraction

Palm Springs, CA
Coachella is a little bit rock and roll, but how about a little bit country? The Stagecoach Country Music Festival is one of the most anticipated country music festivals of the year. With performances by the top country music artists, this festival is the place to be for anyone who is truly a country music fan.
Nearby Parks