Explore Manchester RV Rentals
---
Search RV Deliveries
---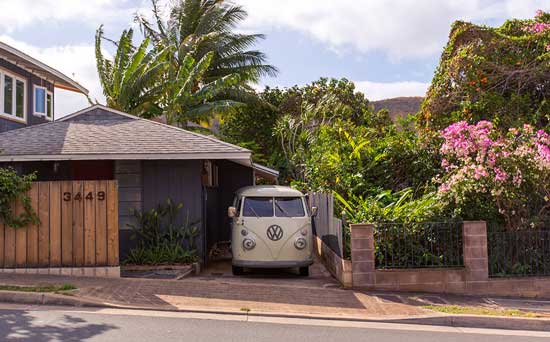 Home Delivery

Have an RV delivered directly to your home and start your adventure from your front door—or add a spare room for family to stay while they're in town.

Search Home Delivery RVs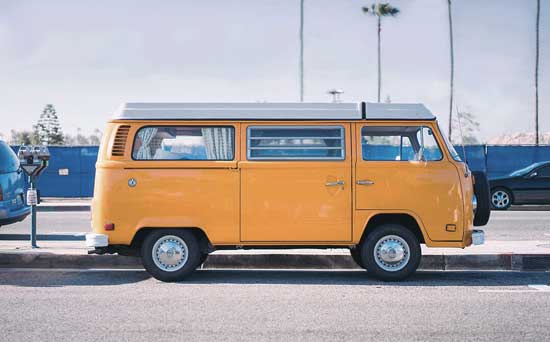 Airport Delivery

Have an RV delivered directly to your arriving airport and start your adventure straight out the gate—no connecting rides necessary.

Search Airport Delivery RVs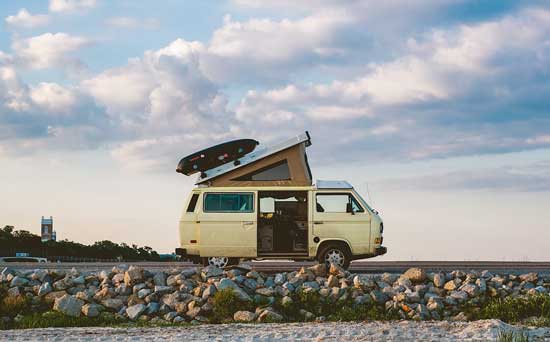 Destination Delivery

Have an RV delivered directly to a campground, festival, or sporting event, and camp in style—without having to get behind the wheel.

Search Destination Delivery RVs
Discover Manchester, NH
---
Located along the shores of the Merrimack River in southern New Hampshire is the city of Manchester. Manchester is one of the most populous cities in northern New England and continues to attract visitors and potential residents. Manchester has undergone several name changes throughout its history. It wasn't until the dawn of the Industrial Revolution when the city rebranded itself as Manchester as a way to compete with Manchester, England, the heart of the European Industrial Revolution. With its close ties to Boston, canals and locks were put in place connecting the two cities so that industry in New England could thrive. When you book an RV in Manchester, you will see the way industry shaped this city and how the city is moving away from its past and looking toward the future.
When you book an RV in Hillsborough County, you are opening up all of New England for exploration. You will have easy access to northern New England, made up of New Hampshire, Vermont, and Maine, as well as being close to the ever-popular eastern Massachusetts region comprised of Boston and Cape Cod. There's so much to explore in one of the most quintessentially American regions of the country that you'll run out of time before you run out of options.
The Great Outdoors
If you're looking for a nearby outdoor adventure, then the Bear Brook State Park on the way to nearby Concord, New Hampshire, is the place to spend the day. You can spend the day swimming and soaking up the sun, as well as fishing. There's also plenty of hiking, and even cross-country skiing if you're visiting in the winter. Bear Brook is also a great place to spend some time if you're an archery fan. With two archery ranges, you can hone your skills under the guidance of the New Hampshire Fish and Game Department.
A little further away from Manchester is Pawtuckaway State Park in Nottingham, New Hampshire. One of the largest state parks in New Hampshire, Pawtuckaway is the ideal place to go if you want to indulge in some water activities. You can rent canoes, kayaks, and paddleboards and explore Pawtuckaway Lake. What's unique about Pawtuckaway is that it was once covered in glaciers during the last Ice Age. When the glaciers retreated, they exposed some of the most beautiful geologic formations in New Hampshire. This has made for several rock climbing opportunities, or just little mini-scientific discoveries just waiting to be made.
Though the Man in the Mountain may have fallen off of the face of the White Mountains a few years ago, that's no reason to not visit the White Mountain National Forest near Lincoln, New Hampshire. When you book an RV rental in Manchester, it is well worth the two hour journey north to visit this expanse of breathtaking land. At White Mountain National Forest, you can go hiking along the nearly 1,200 miles of trails that wind themselves through the forest. You can travel along the foothills of these mountains or ascend the peaks to get spectacular views of the valleys below. Be sure to hike with caution, as New England weather can turn at the drop of a hat.
RV Parks
When you choose a camper rental in Manchester, you need to book a place or two to stay for the night. Luckily enough, there are several places around the city that offer everything you need.
If you enjoy seclusion just as much as you enjoy a round of golf, then the Hidden Valley RV & Golf Park is the perfect place for you. With full hook-ups, restroom and shower facilities, an on-site laundromat, and general store, you'll have everything you need. If you're looking for a little more, you can even enjoy a round of golf or dine in at the on-site restaurant.Plus, there are two beaches on the lake to enjoy in the summer months.
If you aren't traveling with children when you rent a motorhome in Manchester and want a place that will be a little quieter, then a stay at the adults-only Mill Brook RV Park is the perfect solution. With full hook-ups, Wi-Fi, and an on-site pool, you'll enjoy the peace and quiet offered by Mill Brook. Plus, the park-like setting allows you to explore the many recreational trails that lead from the campground.
Explore the City
Even though just walking around the busy streets of the city can be enough of an exploration, there are several places that are worth visiting when you choose an RV rental near Manchester.
If you want a break from the outdoors and want to spend a little bit of time inside, then spend the day at the Currier Art Museum. Home to thousands of works of American and European art, you can see Renaissance sculptures, mid-century American photography, European oil paintings, and American modernism. There is so much art to expose yourself to that if you get inspired, you can potentially jump into one of the art classes offered on site.
If you want to learn a little more about the history of Manchester, then spend some time at the Manchester Historic Association Millyard Museum. Here, you can learn about the industrial history of this proud city as well as how the city has adapted to the changing times.
When in New Hampshire, be sure to treat yourself to something doused in local maple syrup. Whether you're having pancake, maple candy, or even a maple ice cream sundae, the local sugary delight has been making sticky hands and smiles for as long as anyone can remember.
With abundant New England charm, RV rental in Manchester, NH is a fantastic way to spend a vacation. Book your RV trailer rental in Manchester and start planning an unforgettable trip.
RV Rentals in Manchester, NH
Manchester, NH is the perfect spot to start your next road trip.
There are many popular rentals in Manchester. Outdoorsy's Manchester RV rental marketplace allows renters to choose from rental options from professional RV rental agencies as well as RVs for rent by owner.
RV and Motorhome Rentals Nearby
Nearby to Manchester are a number of National, State and Local parks. Travelers can easily rent RVs and motorhomes near Hudson Highands State Park, Acadia National Park, Bear Mountain State Park, Mount Major State Park, and White Mountain National Forest.
Recent Renter Reviews in Manchester, NH
---
Average Weather in Manchester, NH
---
What's around Manchester, NH
---
Check out local hikes, campgrounds, dumpstations, and more!
Local Hiking Trails
| Hiking Trail | City | State |
| --- | --- | --- |
| Tuckerman Ravine Trail to Mount Washington | Gorham | New Hampshire |
| Mount Willard Trail | Carroll | New Hampshire |
| White Dot Trail to Mount Monadock | Jaffrey | New Hampshire |
| Purgatory Chasm Trail | Sutton | Massachusetts |
| Great Blue Hill Trail | Milton | Massachusetts |
| Mount Lafayette and Franconia Ridge Trail Loop | Franconia | New Hampshire |
| Arethusa Falls and Frankenstein Cliff Trail | Bartlett | New Hampshire |
| Mount Major and Brook Trail Loop | Alton Bay | New Hampshire |
| Blue Hills Skyline Trail | Quincy | Massachusetts |
| Welch and Dickey Loop Trail | Thornton | New Hampshire |
Nearby Dumpstations
Rest Stop
Turnout Haverhill, MA 1832
Northbound, 4 truck parking spaces, Phones, Picnic Table, No Facilities (R)
Rest Stop
Rest Area SB Chelmsford, MA 1824
Southbound, 10 truck parking spaces, Restrooms, Picnic Table, Vending, Pets, Handicap (R)
Rest Stop
Service Plaza Framingham, MA 1701
Westbound, 4 truck parking spaces, Restrooms, Picnic Table, Vending, Handicap, Gas, Food (R)
Rest Stop
Rest Area SB Merrimac, MA 1860
Southbound, 8 truck parking spaces, Restrooms, Picnic Table, Vending, Handicap (R)
Rest Stop
Rest Area NB Chelmsford, MA 1824
Northbound, 6 truck parking spaces, Restrooms, Picnic Table, Vending, Pets, Handicap, June 2012: Porta potties only (R)
Rest Stop
Turnout Haverhill, MA 1832
Northbound, Picnic Table, No Facilities (R)
Rest Stop
Service Plaza Lexington, MA 2421
Northbound, 4 truck parking spaces, Restrooms, Handicap, Gas, McDonalds (R)
Rest Stop
Rest Area WB Lancaster, MA 1523
Westbound, Restrooms, Picnic Table (R)
Rest Stop
Service Plaza Beverly, MA 1915
Eastbound, Service Plaza, Restrooms (R)
Rest Stop
Service Plaza Newton, MA 2462
Southbound, 5 truck parking spaces - Store - 2 Diesel Lanes - McDonalds - Honey Dew Donuts - Internet - Travel Store - ATM - Restrooms - Handicap - Pay Phones (R)
Nearby Campgrounds
Twin Oaks Campground
campground

Suncook, NH
The camp is nestled in the Merrimack Region on the Suncook River, wildlife opportunities abound. But visitors will only minutes from the city and all its bright lights. You can enjoy amenities such as free Wi-Fi, spacious sites, honeywagon service, in-ground pool, fishing, canoeing, and a playground. For novice RV rental drivers use caution in the trees here.
Strawbery Banke Museum
attraction

Portsmouth, NH
The neighborhood's history traces back to 1630, and today it is a living museum. Visitors will be treated to tours by costumed role players, learn about the arts and crafts of the day, heritage gardens, and eat traditional foods.
Portsmouth Harbour Trail
attraction

Rye, NH
One great way to know the city and its history it to take the Harbour Trail Tour. Beginning June to early October. You'll discover Portsmouth?s landmarks, historic downtown and waterfront. Tours are given by trained guides.
Great Meadow Campground
campground

Chichester, NH
You'll have access to 35 acres of wooded sites and a 40 acre pond. You can fish, kayak and canoe. Enjoy group volleyball, badminton, fireplace, picnics and nature trails. The campground is located off scenic Route 4 in Chichester. The park caters to seasonal guests but does have a few short term sites available. A great destination if renting an RV for the NASCAR weekend.
Cape Ann Camp Site
campground

Gloucester, MA
Cape Ann Camp Site is located 30 miles northeast of Boston in the historic city of Gloucester. Established in 1949, Cape Ann Camp Site is a family owned and operated business built on the knowledge that the vacation is only as good as its destination, and it would be difficult to find a more ideal location than this small fishing village on the coast of Massachusetts. Gloucester, the jewel of Cape Ann, is both America?s Fishing Port and the Whale Watch Capital of the World. Avid historians and weary vacationers are equally charmed by its antiquity and its beauty. Cape Ann Camp Site is firmly committed to preserving its natural environment Therefore, each of its 200 sites are unique. Whether you have an RV and would like a full hookup site with a water view or you have a simple tent and love the shade, Cape Ann Camp Site has a spot for you and your family. Every site comes with a ready-made fireplace and picnic table. They also have six toilet and shower buildings, and a small campsite store stocked with ice and wood. They now also offer a centrally located Wi-Fi signal and Wi-Fi on big rig spots for Internet connectivity.
Red River Theatres
attraction

Concord, NH
Enjoy a quaint movie theater that offers local candy, comfort food such as mac and cheese, fresh popcorn, wine and beer. The films here all independent which offer a respite from blockbusters and Hollywood.
McAuliffe-Shepard Discovery Center
attraction

Concord, NH
Over 20,000 square feet of engineering, interactive science exhibits, outdoor exhibits including a life size replica of the famous Mercury-Redstone rocket, a digital planetarium and an observatory. If you happened to be around in June you can take part in the Aerospacefest, where you can drive a robot, create nanotubes from balloons, and much more.
Cozy Pond Camping Resort
campground

Webster, NH
You'll be surrounded by woods, but just minutes west of Concord. Visitors will have access to amenities such as free Wi-fi, a convenience store, and free showers. Pets will enjoy ample space to run around in and will get a chance to swim in a pond. There are a variety of events that you can participate in such as adult bingo, adult tournaments of bocce, basketball and volleyball. A fun place to take the family in the RV rental.
Nearby Parks