Explore Dearborn RV Rentals
---
Search RV Deliveries
---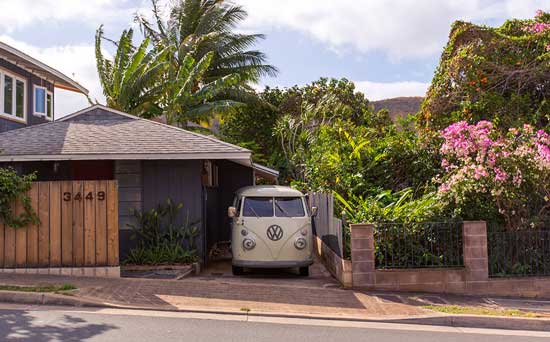 Home Delivery

Have an RV delivered directly to your home and start your adventure from your front door—or add a spare room for family to stay while they're in town.

Search Home Delivery RVs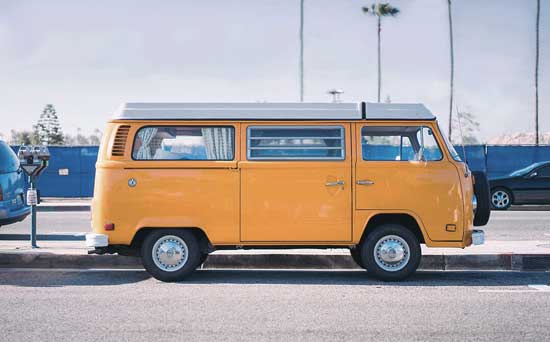 Airport Delivery

Have an RV delivered directly to your arriving airport and start your adventure straight out the gate—no connecting rides necessary.

Search Airport Delivery RVs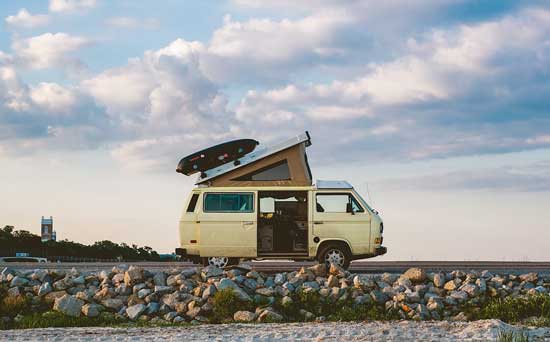 Destination Delivery

Have an RV delivered directly to a campground, festival, or sporting event, and camp in style—without having to get behind the wheel.

Search Destination Delivery RVs
Discover Dearborn, MI
---
Just outside of Detroit, Michigan, you can find one of the state's largest cities. Dearborn is considered part of the Detroit metro area. Dearborn was first established by French farmers back in the late 18th century, and it is now home to one of the country's largest Muslim populations.
This incredibly diverse city has a fascinating history, spanning from its time as a major territory occupied by the Iroquois tribes of indigenous people to its role as a major manufacturing and industrial hub for automobiles. In fact, Dearborn was home to Henry Ford, the creator of the Ford Motor Company which essentially put both Detroit as well as the state of Michigan on the map, forever changing the world with mass-produced vehicles.
When you book an RV in Dearborn, you can spend your time in the revitalized downtown areas of Dearborn and Detroit, or you can opt to head for the rich forests, natural areas, and lakefront campgrounds of southern Michigan to enjoy the splendid scenery within driving distance. An international airport, several interstates, and a bridge to nearby Canada make Dearborn an easy-to-reach city as well as a highly versatile vacation spot.
The Great Outdoors
Michigan never disappoints when it comes to outdoor recreation areas, and despite its cold winters, there is no place better to spend the summer in the Midwest. Before you even leave Dearborn when you rent an RV, you should definitely check out Belle Island, a unique island park in the middle of the Detroit River which separates the city from Windsor in Ontario, Canada. The park is considered to be the largest city-owned park in the country, with plenty of features to keep you occupied and engaged. There are swimming beaches, an aquarium, a nature center, conservation areas, yacht clubs, marinas, and a whole lot more on this amazing island.
Outside the metropolitan area near Monroe, William C. Sterling State Park is a fantastic choice, found on the shores of Lake Erie to the south. The park includes a 250-site campground where you can stay with your Dearborn camper rental, as well as some sandy swimming beaches, hiking trails, birdwatching areas, hiking trails, fishing lagoons, and boat launches.
To the west of town, there are four magnificent recreation areas quite close to one another that make up one of the state's best and most utilized natural areas. Waterloo State Recreation Area and Pinckney Recreation Area are linked together through the Waterloo-Pinckney Recreation Trail which spans 36 miles of scenic wilderness. In Waterloo Recreation Area alone, there are 11 fishing lakes, several picnic sites, eight boat launches, hiking trails, swimming areas, and four campgrounds, two of which can accommodate you and your Dearborn motorhome rental when you need a place to stay. Pinckney Recreation Area, Island Lake State Recreation Area, and Brighton Recreation Area all close by, giving you vast expanses of forest and lakefront camping spots to make use of during your vacation.
RV Parks
Despite being firmly in a densely populated urban area, there are quite a few places to park the travel trailer rental near Dearborn. Camp Lord Willing RV Park is south of the city, with spacious, private campsites, laundry facilities, swimming areas, and fishing ponds.
Haas Lake Park RV Campground is a massive camping area with four different lakes, hundreds of camping sites, canoe and kayak rentals, swimming areas, and plenty of space to go fishing for a variety of different fish. There are even basketball courts, volleyball courts, and playgrounds on-site.
Wayne County Fairgrounds has its own campground too, in case you are in town during the action-packed Wayne County Fair held each year in late May and early June. Even when you aren't in town for the fair, you can still utilize its campsites.
City Attractions
Dearborn is a lively urban center with just about everything you might want to see when you rent an RV here. It has hospitals, universities, restaurants, bars, breweries, museums, monuments, parks, and historic buildings. Many of the city's biggest attractions revolve around the Ford Motor Company and its founder, Henry Ford. The captain of industry was born and raised in Dearborn, so his private estate and the museum dedicated to him and his accomplishments are two fascinating places to visit. The museum holds a treasure trove of artifacts not only pertaining to Ford and his life but also his collection of historic memorabilia too. In the museum, you can see the chair that President Lincoln was using when he was assassinated, as well as the limo President Kennedy was in when he was shot. Both this museum and the Automotive Hall of Fame are full of amazing antique cars, like the famous Model T Ford which was the first mass-produced car on the planet. The automotive museum has a variety of cars that have become certified classics over the years due to success and popularity.
The Greenfield Village Complex is a fun museum, known for its celebration of American inventors and pioneers of industry. There are exhibits and inventions featured on-site that pay homage to historical giants like Edison, Tesla, Bell, Ford, and the Wright brothers among others, with old artifacts and workshop spaces that were actually used by some of the inventors.
The Arab American National Museum is found in Dearborn thanks to its large Muslim population, devoted to Arab-American history with no other place like it in the country. The gorgeous architecture of the museum reflects its Middle Eastern heritage, with beautiful domes and intricate artwork adorning the walls. The museum also reflects on the accomplishments of noteworthy Arab-Americans who have contributed to American culture over the years.
RV Rentals in Dearborn, MI
Dearborn, MI is the perfect spot to start your next road trip.
There are many popular rentals in Dearborn. Outdoorsy's Dearborn RV rental marketplace allows renters to choose from rental options from professional RV rental agencies as well as RVs for rent by owner.
RV and Motorhome Rentals Nearby
Nearby to Dearborn are a number of National, State and Local parks. Travelers can easily rent RVs and motorhomes near Cuyahoga Valley National Park, Pinckney Recreation Area, McConnells Mill State Park, Shiawassee National Wildlife Refuge, and Highland Recreation Area.
Recent Renter Reviews in Dearborn, MI
---
Average Weather in Dearborn, MI
---
What's around Dearborn, MI
---
Check out local hikes, campgrounds, dumpstations, and more!
Local Hiking Trails
| Hiking Trail | City | State |
| --- | --- | --- |
| Stony Creek Metropark Trails | Washington | Michigan |
| Highland Recreation Area | Highland | Michigan |
| Bird Hills Trail | Ann Arbor | Michigan |
| Crooked Lake Trail | Pinckney | Michigan |
| Blue and Yellow Trail Loop | Brighton | Michigan |
| Maybury Singletrack Trail | Northville | Michigan |
| Novi North Park (Tree Farm) Trail | Novi | Michigan |
| Potawatomi Trail | Unadilla Township | Michigan |
| Pontiac Lake Recreation Area Trail | White Lake | Michigan |
| Brighton Recreation Area Loop Trails | Brighton | Michigan |
Nearby Dumpstations
Rest Stop
Rest Area EB Chelsea, MI 48118
Eastbound, 37 truck parking spaces, Restrooms (R)
Rest Stop
Rest Area SB Clarkston, MI 48348
Southbound, 30 truck parking spaces, Restrooms, Picnic Table, Vending, Handicap (R)
Rest Stop
Rest Area SB Ann Arbor, MI 48103
Southbound, 35 truck parking spaces, Restrooms, Picnic Table, Vending, Pets, Handicap (R)
Rest Stop
Rest Area WB Casco, MI 48064
Westbound, 20 truck parking spaces - Restrooms, Picnic Table, Pets, Handicap, Pay Phones (R)
Rest Stop
Rest Area EB Casco, MI 48064
Eastbound, 30 truck parking spaces, Restrooms, Picnic Table, Pets, Handicap, Pay phones, Apr 2013: The drinking water from the fountain is from a well and has a very strong metallic taste. (R)
Rest Stop
Rest Area WB Capac, MI 48014
Westbound, 30 truck parking spaces, Restrooms, Picnic Table, Pets, Handicap (R)
Rest Stop
Rest Area NB Canton, MI 48188
Northbound, 30 truck parking spaces, Restrooms, Picnic Table, Handicap (R)
Rest Stop
Rest Area SB Carleton, MI 48117
Southbound, 30 truck parking spaces, Restrooms, Picnic Table, Handicap (R)
Rest Stop
Rest Area WB Belleville, MI 48111
Westbound, 30 truck parking spaces, Restrooms, Picnic Table, Vending, Handicap (R)
Rest Stop
Rest Area SB Davisburg, MI 48350
Southbound, 25 truck parking spaces, Restrooms, Picnic Table, Vending, Pets, Handicap (R)
Nearby Campgrounds
Breakout - The Room Escape
attraction

Warren, MI
Located in Warren, is the Breakout Escape Room, a thrilling, exhilarating and terrifying way to place where your wits are put to the test. There are 3 different themed rooms, where you and up to 24 others must work together to escape (maximum depends on which room you choose). Choose from the scary zombie room, the 007 style Game of Espionage, or the colorful Ringmasters Den. Each have unique challenges that are bound to test even the strongest of wills. Best thing about the breakout room is you might enter a room of strangers, but you will definitely leave with some friends. It is amazing what 60 minutes can do! This is a great family activity, and helps with team building, boosting morale and just having plain old fashioned fun. There are lots of restaurants and bars nearby, so you can re-feed after all of the activity. Or grab a cold one. It might be needed after the zombie room.
Pontiac Lake State Recreation Area
campground

Waterford Township, MI
Pontiac Lake State Recreation Area just outside of Troy, Michigan, has an up-north wilderness feel to it, even though it isn't far from the city. The campground is set back far enough from the road to feel like you really have left it all behind. Not all sites will suit a big rig, but many will. The park has a nice well-kept beach which is accessed via a hiking trail from the campground. Sites have electricity. The park has a playground, hiking trails, and also features some of Michigan's most popular mountain biking trails. These trails are best suited for experienced and intermediate bikers. Campground showers and washrooms are kept clean. Sites have concrete pads, and some are shaded with a woodsy feel while others are open and grassy. All sites have a picnic table and fire ring. Sit on the pier and catch fish, or watch the airplanes cruise by overhead. Enjoy the sandy beach area, and cool off in the water. Pavilions in the park can be reserved for large group events.
Auburn Hills/Holly Koa
campground

Holly, MI
Located about 70 kilometers outside of Warren, Michigan, is the Auburn Hills/Holly Koa campground. This is a real destination campground, perfect for those who like to have everything at their fingertips. These grounds have been created with the RV at the fore, and there are a wide variety of sites to choose from. Back in?s, pull up?s and everything in between are catered for. Wi-Fi is nice little add on feature. Park facilities include a snack bar, swimming pool, bike rental and get this; pizza delivery. Yep, you heard right. It is the kind of campsite that you will definitely struggle to leave! The little ones are made to feel particularly special, with movies under the stars, outdoor bowling, and zip lining Koa express train rides. If you are staying on a holiday, you are in for treat. The campsite holds lots of themed weekends such as a Halloween filled spooky stay. Definitely a campground worth visiting.
Comerica Park
attraction

Detroit, MI
Baseball fans will have a great time in this stadium watching the Detroit Tigers and other teams, but there?s something for everyone. A Ferris wheel, a large water fountain in center field that is synced to music, a pedestrian museum located on the main concourse.
Ann Arbor Hands On Museum
attraction

Ann Arbor, MI
A place for children of all ages and for adults who want to learn and explore. There are exhibitions such as Critters up Close, 3D printing up close, where you can interact with a 3D town. You can explore over 250 exhibitions that allow you to learn about math, science, technology, engineering and art.
Haas Lake Park Campground
campground

Lyon Charter Township, MI
Discover your family again at this family park. With an onsite lake, game room and family fun your RV rental trip will be blast heaidng out to this destination. Close enough to get away but far enough to feel away.
Detroit Greenfield RV Park
campground

Ypsilanti, MI
A quiet park that offers leisure and nature activities, and also a great location on Greenfield Lake. Visitors will have access to amenities and activities such as mini golf, Wi-Fi, playground, paddle boats, banana bikes, fishing and much more. You will only be 20 minutes away from Ann Arbor. Great family fun in your RV rental at this park.
Detroit Institute of Arts
attraction

Detroit, MI
Providing over a century of arts and culture for the Detroit area the museum has unique exhibitions and works of art. The museum has more than 100 galleries, a 1,150-seat auditorium, a 380-seat lecture hall, and an art reference library. You can find works of art by Diego Rivera, Van Gogh, as well as a diversity of paintings, graphic arts, photography from around the world.
Nearby Parks